We Caught You Being Amazing!
Fate. Kismet. Happenstance. Destiny. Whatever led to our meeting, we're happy to have met you and are glad you're here.
Here's the thing: your positive attitude and amazing customer service blew us away. So much, in fact, that we want to learn more about you and see if you'd make a great addition to our staffing and recruitment team.
Is a career in staffing and
recruitment right for you?
One thing's for sure: the world of staffing can be stressful and frustrating. It's not for the faint of heart and requires thick skin, because people will definitely push you to your limits.
But as much as it's challenging, it's just as rewarding – if not more. 
You'll thrive at WSI if you love to connect with others and are naturally drawn to helping people. You'll use and expand your incredible people skills and leadership talents to deliver exceptional service.
Here's what you'll love about working with WSI: we understand the power of a positive and fulfilling workplace (after all, we've won some awards because of it). We live and breathe it every day, and love helping others experience it too. 
You'll work in a fun, fast-paced, and challenging environment that fully embodies the "work hard, play hard" mentality.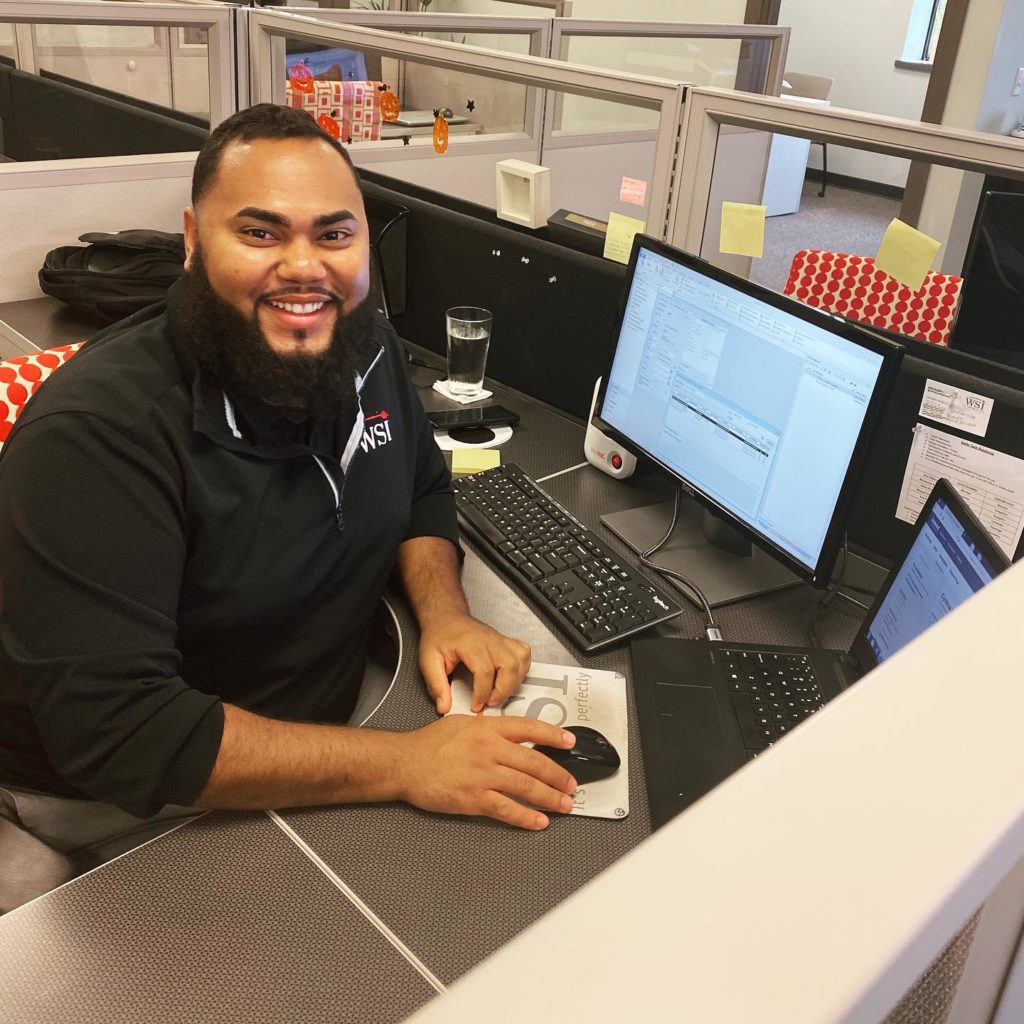 Empowering others to live their best lives
WSI empowers people to live their best lives – in and out of the workplace. This includes associates, clients, and most importantly, our staff.
We believe that a company is only as good as the people who work for it. So we build our teams with positive, open minded, and growth-oriented people who embrace WSI's values. It's why we've consistently been named one of the Best and Brightest Companies to Work For,
both in West Michigan AND the nation.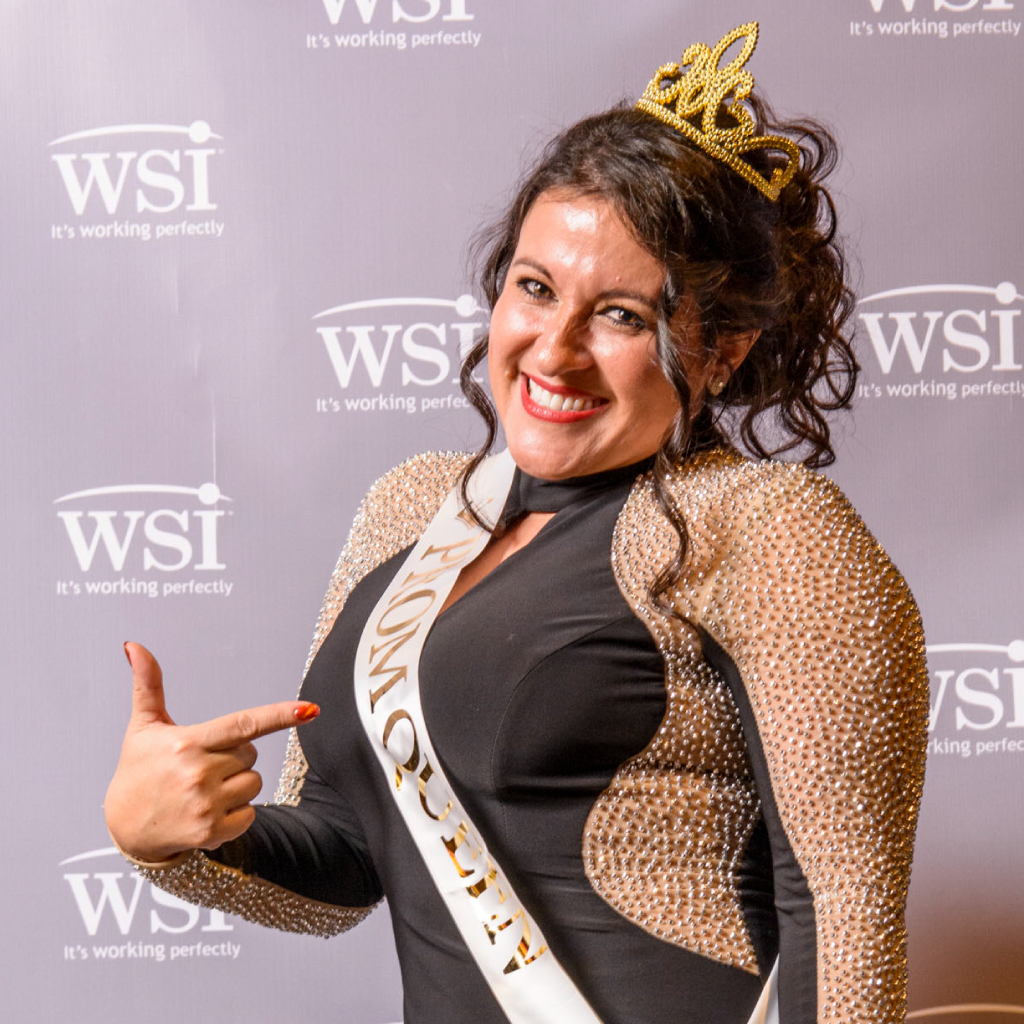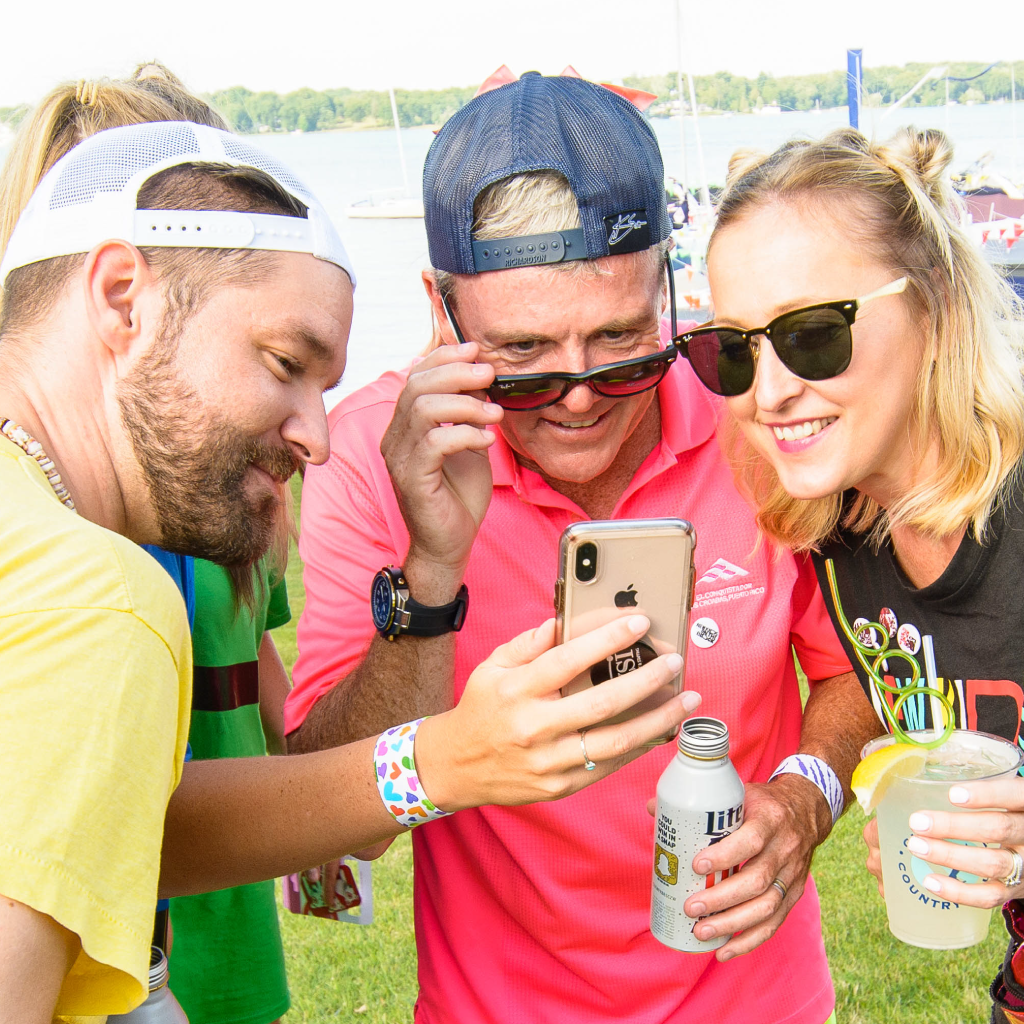 PTO + Volunteer Time PTO
Health, Dental, Vision, & Prescription Insurance
Telemedicine
Flexible Savings Account for medical and dependent care expenses
401(k) with discretionary match
Paid Parental Leave
100% paid Life Insurance & Disability coverage
Voluntary Life and AD&D Insurance
Dress for your work day
Open Bar Fridays
Employee Service Awards
New Parent Take Out Meal Plan
Employee Meal Trains
Onsite Wellness Program
Gym Reimbursement
HelpNet Employee Assistance Program
Employee Referral Bonuses
Offsite Summer and Holiday Parties
Extensive Onboarding and Training
30-60-90 Day Reviews
Employee Surveys and Feedback
Certifications and Continued Education
Professional Development

Patrick Lindsay
13:21 10 Aug 20

Aubrey Banks
12:58 06 Aug 20
My name is Amber and I have been working with WSI for a little over a month almost 2. They are the best staffing agency to work for they are very helpful and very quick with responses. After just a month I've been offered full time employment through my assignment and I am so greatful to WSI staff, Meagon especially for the chance to work for this company I wouldnt be here if wasnt for WSI I'm so thankful.Amber Riddle

jim schoder
20:29 30 Jul 20

Ebonee Cline-Cole
12:53 29 Jul 20
WSI is always there to help me especially this year when i needed it the most. Thank you WSI for reaching back out to me during this difficult time and getting me back to work i can always count on this agency

Rachel Belle
19:34 28 Jul 20

Robert Barkman
22:24 25 Jul 20
Initially, I was skeptical. I've went through 6 different temp agencies, being passed around like a peace pipe.But the folks that helped me there were very friendly and very professional. It was a fast-paced process getting to the job I wanted. I can't wait to start and I have them to thank for it.

Tyler Foreman
18:19 24 Jul 20
Friendly service and very responsive in respond with people during the covid pandemic, I would recommend for someone.

adam forist
14:52 24 Jul 20
Courtney was the recruiter that helped me, and I am very pleased. I was able to obtain not only the shift I wanted, but also the schedule i was looking for that fit both mine and my family's needs.

Cat Cat
14:30 23 Jul 20
WSI is a great company they find you a job fast so there is no waiting around so if your looking for work I would highly recommend WSI courtney is great I walked in and she placed me with a job right away so if your looking for work dont hesitate to give them a call.

Mike Quackenbush
06:57 23 Jul 20
Best staffing agency I have ever worked for. I was actually hired in full time after just one month. Also Megan was amazing to have as my representative from WSI.

Baker
22:30 22 Jul 20
I recently relocated to the area and had to leave my previous employer to do so. Since then I have been seeking employment for the past couple weeks on my own, I wasn't having the best luck. I reached out to WSI and they were able to schedule me for an interview the very next day. Courtney reviewed my resume and work experience, she was able to place me in a position that was not far from home and met my scheduling and wage needs. I will be start next week. The entire staff there was very friendly and helpful through the process and answered any questions I had. I would recommend contacting them if you are seeking work.

christopher napier
19:50 22 Jul 20
had a great experience today with WSI. courtney did a great job helping me find a job with the position i wanted!!!

Kieffer Ostheimer
17:48 20 Jul 20
They are really quick in helping you, so you can get in and out pretty fast. Everyone is really nice and is always smiling and happy. They say hi when you walk in the door and have a good day when your getting ready to leave. Definitely will come back if I need a new job.

phil worline
12:34 17 Jul 20
Absolutely the best experience with a placement agency I've ever had..The staff was super nice and always professional..My questions were all anwsered promptly and I was hired into a great company within hours..Well done guys...well done!#

Makayla Parks
16:20 15 Jul 20
I am a difficult person. I worked with Courtney at the Kalamazoo office, and she listened to me, worked with me, and was able to get me right into a job, even through my list of wants/demands. She went above and beyond to help me find a job, and cared about me and my situation. Communication has been excellent, and this company has high standards for customer service. Definitely recommend, glad i chose this business to help me find work.

BlackStallionGaming
09:37 15 Jul 20
Get company and even better people like ,Kristina, she took her time on helping me get placed where I wanted to be and where i can excel the most

Victor Forte
20:28 10 Jul 20
Very professional. Most temp agencies I've gone through will place you wherever, but my recruiter, Ally, took the time to figure out where would be best for me.

Angie Langoehr
15:36 09 Jul 20

Tesfay Hagos
22:27 08 Jul 20
my experience with Wsi is great .everyone super helpful& organized ! GBU all ! thank u again 4 all yr understanding . specially Alis.....

Melissa Martinez
21:04 08 Jul 20
Very great company all staff is very professional and very helpful with any question or concern you have . Love that it's very easy to apply and by the next day they call you and can schedule an interview by the 2nd day and start working right away totally recommend this company .

Latiffany Jackson
18:04 08 Jul 20
Alex was able to place me on a assignment that day I truly appreciate it thanks again

Amanda Demmin
16:53 08 Jul 20
I met with Courtney who was quick in responding to my need for employment. She was able to set me up with employment almost immediately and worked with me on my needs. She was understanding and clear on expectations and requirements. Thank you for your help!

Kaylee Edwards
11:46 08 Jul 20

Kyle Holliday
14:41 07 Jul 20
Very nice and helpful staff 🙂

Robert Mengel
21:33 06 Jul 20
I was out of work, due to covid 19 shutting everything down, I tried to find work on my own, I needed an early morning shift, due to one vehicle, after a couple weeks of no luck, I tried WSI in Kalamazoo. I went in and met Courtney, she was able to find me a job in a matter of minutes, that was both close to my house and the hours I needed. In my opinion Courtney went above my expectations to help me. She was very kind and listened to every issue I had, she explained the position and company in a way that I appreciated. I now know that if I'm ever in need of work, that I can count on WSI to help me, I will recommend this company to everyone I know both now and in the future. I truly appreciate all the kindness that I was shown.


Kayleb Bastien
19:40 06 Jul 20
Great experience, and everyone there is always super nice. They will find you a good job.

Nicholas Robinson
20:28 02 Jul 20
WSI is great at what they do! They contacted me with a new career opportunity and it was exactly what I was looking for. They did a fantastic job of walking me through the hiring process and making sure I understood everything that would be expected of me. And they even followed up to make sure everything was going well. Highly recommend!

Andrew Cruz
13:46 02 Jul 20
Very nice people and they will work with you to get a job you're looking for, absolutely thankful for you guys and I appreciate how awesome this service is!

Joshua Russell
21:23 30 Jun 20
I work for WSI currently and it the best staffing agency I've worked for. The employees are very responsive and help pretty much anytime of the day.

Amy Smith
17:23 30 Jun 20
Working with Courtney was effortless! She was quick, professional and had me working the next business day! Amazing company!

Rahwa Bahre
16:27 23 Jun 20

Paul Hansen
19:23 10 Jun 20
They were very helpful and understanding. Great job!

Victor Zayas
21:17 08 Jun 20
Miss jaclyn was a great help her and her whole team they were very helpful

Dashawn Parnell
15:07 02 Jun 20

Daniel Ramos
17:40 29 May 20
The workers were fast and quick. I had Gabby T. to give me all the information I needed and made my life easy and simple during that call.

Maria Duran
17:35 29 May 20
Gabriela was a wonderful help!!

Bridgette McKinley
13:19 26 May 20
Very warm, nice and friendly.Business oriented, yet still nice!

Chubbyking -
00:40 24 May 20
Pretty cool place. Ally is pretty awesome I appreciate her help and everyone else at WSI.

Darwin Mazariegos
21:33 22 May 20

Rami Lado
19:20 21 May 20
I like this staffing agency they are very professional end awesome service and I would like to to think my recruiter Ally ⭐⭐⭐⭐⭐for the hookup nice job guys👍😁

Shannon Organ
16:04 01 May 20
Fantastic staff, five stars to all! I have never had such warmth and sunshine when entering into a building for employment! Your Grand Rapids staff sets the bar high and other competitors can't even begin to match you!

Barbara Slootmaker
00:06 20 Apr 20
Hope restored! COVID-19. I was loosing hope in working until, Jacqlyn call me ask me in for interview for packaging. She had me working the very next day. WSI is very professional fast and efficient. Jacqlyn was able to help choose the job that works for me for this time frame. Thank you so much WSI I look forward to long term employment! Thank you for helping me open a door of Oppertuinty!

Sergio Quevedo
19:38 15 Apr 20
Great service. Went in and walked out with a job same day. Process was smooth and easy. Very grateful.

Hamid Amini
13:27 13 Apr 20
thanks from WSI Grand Rapids And thanks a bunch from amazing gentleman Wasker He find a job for me which is Really good for me

Alex Carter
16:16 10 Apr 20
WSI in Sturgis, MI is great. We have been working with them for the last two years. Meagon is excellent and keeps the branch running like a well oiled machine. Danielle and Abby provide quick, professional support. Overall the offer wonderful service.

Cynthia Carmody
16:17 08 Apr 20
The experience working with WSI was great. Jacqlyn was super helpful and very friendly. I really enjoyed working with her!

Maria Castillo
15:46 07 Apr 20
I work really close with Brenda the onsite coordinator and WSI does a good job at communicating with their temps. I highly recommend this firm to others.

Danielle Carter
15:31 07 Apr 20
I think that Brenda Lopez and Waskar Martinez are great. Brenda is very reachable and helpful. They are both always willing to answer questions. I enjoy my job placement.

raeshella gray
17:46 20 Mar 20

Luz Bohorquez
02:27 19 Mar 20
Everyone is very nice, help and answered any questions. I got a excellent job.

Jamya Davis
21:16 18 Mar 20

Edwin Quezada Jaquez
05:51 14 Mar 20
Excellently attention to me. Waskar and the Girls in the front seat(she speak Spanish too)

Ana Light
18:20 13 Mar 20
A very excellent staffing agency! Super kind people very informative. All questions asked are answered. Shout out to Chelsea she's very good at what she does and she was very helpful when questions were asked about the job etc. Would definitely recommend WSI Recruitment & Staffing to anyone!

Sheery Hilyard
00:16 13 Mar 20
John was a great help to get me a job when i contacted him and would recommend him to anyone

White Wolf Ozy
21:23 12 Mar 20
Quickly was giving a Job. Very nice employees as well. Highly recommend to anyone looking for work.

Muriel Oswalt
23:59 10 Mar 20

Janell Mares
19:31 10 Mar 20
WSI has been amazing . This is my first time going through an employment agency and I had a great experience . Kristina was super helpful and experienced in her position. I cant wait to start my new job!

Jerrica Hayworth
02:37 10 Mar 20
WSI is full of very friendly staff. This place has helped me finally find a job, being a single mom this place helped work around my schedule with finding a close to home job. We ran into a brick wall but they helped me fix it. I am forever grateful for all they have done to help me start getting my life back on track. Thank you WSI for choosing me to be a part of your team!!

Shelia Sivley
14:15 09 Mar 20
Courtney and Lindsay were so helpful and supportive. They worked with me with all my circumstances, gave and directed and worked with me to find me a good fit. I'm going on my 3rd week with Edwards company, I absolutely love it there. I've talked with my co-workers there that are with WSI and say and feel the same way as me with their experience. I would and recommend WSI to family and friends. Thank you Lindsay and Courtney for everything. Sincerely Shelia Sivley

Hayley Kreg
18:46 05 Mar 20
WSI Kalamazoo is a great place to find employment. The staff is super nice and helpful. Honestly, out of all the places I've been to find a job. WSI is definitely a place people seeking employment should check out. I would definitely go through them to find a job again!

John Gist
13:28 05 Mar 20
Highly recommend.

Amy Dodson
20:42 04 Mar 20
Had a phone interview with John, called me back the next day with a job offer. John kept in touch with me and worked around my schedule which was awesome and thank you! John made me feel welcomed, he was very polite. John also helped me when I had a question about my paper work. I would recommend friends and family to WSI.

Dakota DeWater
19:32 02 Mar 20
By far the best Staffing Agency around! Very organized and super clean! The entire staff there is very polite and really show that they care. A huge thank you to John Johnstone for going out of his way to find me the job that fits me best. I would recommend him to anyone needing help to find what you need, he takes his time to listen about what you want and gets to know you so he can offer what's best. Thank you so much too the entire staff Of WSI in Kalamazoo!

Kiara Smith
01:37 29 Feb 20

Meghan Craddock
15:31 28 Feb 20
They are so fast and very sweet people. I had gabby T and she was so friendly and helpful I would definitely recommend them

Vanessa Hamm
17:14 27 Feb 20
Amazing people to work for! They actually show you that they care and if something personal comes up, they will do anything in their power to help you out in keeping your job. The best temp company I've ever came in contact with and had the Pleasure to work for. Keep up the good work guys!


Jeri Roberson
16:26 27 Feb 20
I enjoyed working with the staff to find me employment. I found them professional, kind and very thorough in the process. I would recommend this company to anyone.

Justin Fager
16:09 27 Feb 20
Good job for helping me and my brother to get a job there. Kristina

Denese Dillard
20:53 25 Feb 20

Palomae Alvarado
15:22 25 Feb 20

Abbey Cook
21:22 24 Feb 20
Everyone was super helpful and organized! Thanks so much Amy for being so helpful through the whole process!

James Proctor
21:18 21 Feb 20
Wsi is a great place to look for a job they help based on your need of wrk and the staff is so so kool

Anthony Allen
20:30 20 Feb 20
The WSI staff were helpful, patient, and precise in helping look for the right job for me. I reccomend WSI to anyone looking for a job because of such a fast and smooth experience. Thanks so much Amy!

JUSTIN DUHIMBAZE
03:55 20 Feb 20
NOTE: GO NOWHERE, SAVE HERE!!!I have been in Michigan for a little over a year now and this is by far the best employment agency I have come in contact with in the Grand Rapids and Kentwood areas. After considering a few before it, no other was as supportive. This location often values clients' time that even in busy hours, tries the best of ability to perform a duty. Shut out to Amy andJillian for continuously checking on me regarding my placement. If there is something to work on, it would be extending their cut-off time for interviews by at least 45 minutes. And again, I THINK EVERYONE SHOULD GIVE THIS A TRY

Jeff R2
16:09 19 Feb 20
WSI was able to help our company find quality people to help us avoid downtime and give us the flexibility we needed. Thank you Jillian for getting us set up with WSI!!

Marlene Simbulan
15:44 19 Feb 20
After working for two hours I was informed that I was disqualified because of my needed medication and would have to go off it to work for them. The employer thought I was "under the influence" because of my speech impediment and I escorted off the premises. I was then informed that could NOT work for WSI. I should contact the ACLU! This violates the Americans With Disabilities Act!

Pamela Johansen
11:13 14 Feb 20
This company great they will find you a job that fits you. They call and ask you ? They really care. So if you looking for work call Wsi so glad they help me.

Steven Pratt
21:29 13 Feb 20
So I just moved out to the Portage/Kalamazoo area and was having a hard time finding new Employment! I had applied to a job through WSI and didn't meet the qualifications, but they reached out to me and said I could come in to look over other possible opportunities. I went in and was able to find a job that day, I now have a new job and couldn't be more thankful for WSI for there amazing customer service. They were polite, professional, and overall amazing. Thank you once again to Kayla& Taylor.

phines vaughn
19:37 12 Feb 20
Very friendly staff and quick placement!

Draven Bartley
02:31 12 Feb 20
very good temp agency and friendly/helpful staff. Jacqlyn helped me find a job the first day i was in there.

Makenzy Pratt
01:06 08 Feb 20
They are really nice and helpful. They placed me somewhere but it wasn't a fit for me, so I called them and they immediately found somewhere more fitting for me. Great group. Highly recommend

Kass G
21:06 07 Feb 20
Wsi is a very good company to go threw they have helped me in so many ways and when ever I needed something done they got right on it. John was super amazing and would recommend this company to anyone.

Damara Fifolt
22:58 06 Feb 20
When I applied for this in particular company I didn't know what to expect, I just was looking for a job like any other person, I was called the very next day for an interview. I was placed with a recruiter by the name of Jillian, When I 1st Met Jillian even though she didn't know what my circumstances were Her smile she had just seemed to brightened up the room. she was very energetic and understanding, she made me feel Comfortable with her perspective on how she saw things, one thing I liked about her was how positive she was to where I could honestly express to her my needs. She is very thoughtful and caring of others. When I applied I applied for a forklift Hilo position that was starting out I wanna say maybe 15-16hr, After I completed everything that was asked of me before my actual interview with the company I had to report to her for instructions on how to get to the company.. when I arrived I had my interview with a man named Michael from the company and they liked my personality so much with the experience I had I turned out to be a direct hire, I was originally hired to be a forklift Hilo driver and after the 1st couple of days was told I am to advanced and am now a forklift operator trainer for the new hires for the s2 freezer location at Roskam baking company ☺️ I thank Jillian for all of her hard work for pushing me to achieve this accomplishment I couldn't have done it with out her. This is a great company and I would refer anyone to only go to this particular location.

kalli norris
21:52 06 Feb 20
These women are extraordinary! You can tell they take great pride in what they do. Thank you to Gabby, Jennifer, and Aliya for always going above and beyond for every single associate at Battle Creek WSI!

Chris Williams
21:44 05 Feb 20
WSI is a great working opportunity for anyone and everyone who is looking for a job, they have never let me down, and always have an answer to my question.

autumn Bennett
21:34 05 Feb 20
WSI was wonderful! It was my first time in today and the staff was so nice and welcoming especially Courtney! She helped me sign up for a job extremely quickly and was very understanding ! I feel extremely excited to get working after weeks of applying to places with no results.

Andrea Haywood
20:52 04 Feb 20

Orlando Tañon
14:34 04 Feb 20
Excelente atención muy atento con toda persona y me ayudaron con el Inglés gracias WSI y equipo

Crystal Dubois
21:49 03 Feb 20
The lady that interviewed me was very nice and polite

Genesis Johnson
21:42 03 Feb 20
I was desperately looking for somewhere to work in Kalamazoo. I went to the WSI website, created an account and put all of my information in. Not long after I was contacted by a WSI representative asking if I was still interested in working, I said yes and they got me a job right away!

Jorge Velasquez
18:52 01 Feb 20
The experience was great! There is a nice people at the WSI office. Jacqlyn has been helping me a lot since she found a job for me.

Bashir Toliver
20:01 31 Jan 20
Good Afternoon!! Just wanted to shout out WSI!! My husband and I went job searching , first time at wsi and it was a sheer pleasure!!! Taylor helped me and Ashley helped my husband. What a great atmosphere and believe these ladies are really interested in helping you achieve you job goals. Professional, kind , enduring. Kudos WSI!!! For making " average joes" feel inspired!! You all deserve a bonus!!! THANK YOU!!!

shawn myers
23:41 29 Jan 20

yawdy bwoy
19:00 29 Jan 20
today i visited WSI grand rapids to look for a job.Unlike every other temp agency WSI is a cut above the rest. from the front desk team to the interviewer they are professional,friendly and warm...they assisted not just me, but everyone that walks through that door. NO one have ran out of patients dealing with them. i now must say that wsi definitely will be recommended by me... if you are looking for a job in the Kentwood/grand rapids area go to wsi.. Asked for Mr. Waskar Martinez he is tremendous. He has a type of swagg and professionalism about him that you just dont see any more. thank you wsi and waskar martinez for helping me and many other personel seeking employment.

Shantana Hillman
23:21 28 Jan 20
Ben and Mariah are very sweet people they always come and check to see if there is anything we need help with or something they can improve with they care about you and your family and I would recommend them to any and everybody I know

Kris Jones
15:46 28 Jan 20
I had a wonderful experience and strongly recommend anyone whom is looking for employment to stop in and apply asap!! Excellent staff.

Terrell Blakes
15:35 28 Jan 20
Kristina was amazing with helping me through the interview process and I would like to tell this gorgeous helpful woman thank you very much and I appreciate everything from wsi everyone shows that they care and it's not just because of a job so thank you everyone wsi staff for everything exactly Kristina.

James Jackson
22:52 23 Jan 20
My first experience with a temp service..let me tell everyone these people worked together has a team. To answer all my questions..first ofall give these people here the high fives.. Megan,Amy,Taylor,Karin and waskar....these guys made my visit with wsi, just wonderful, relaxing, no stress..they even added a little fun to this visit, with Thier sense of humor.. a great place, I would recommend anyone to give wsi 1960 28th St. A try. I mean the staff members act like we have already known each other..I did get my job I went there for with no promblems..just a aslome job, thanks again guys, I could not have done it without you...hope to continue working close to you guys for a long, long time...God bless each and ever one of you..James Jackson

Diane Platte
19:03 23 Jan 20
I have never been to a staffing place that is so well organized and friendly.A big thank you to John.

Melody Sytek
19:03 23 Jan 20
I have had the best experience with this staffing company, they are organized and friendly. A big thank you to John.

Philip Parish
15:47 23 Jan 20
WSI is an excellent company to work for! The program manager for My Employer, Courtney, cares about Our well-being!! I received a text from Her frequently, asking if there's anything I need or suggestions I might have to be more comfortable!! If You're looking for work I suggest You go to WSI!! Top employment group in the area I assure You!! Thank You WSI. I really appreciate You!!!

junior Rios
13:47 23 Jan 20
Waskar did a GREAT JOB! on helping me find a job. he was very patient and helpful. i highly recommend him to anyone that walks through the door. Hes definitely represent WSI well and because of that he definitely the reason why WSI deserves 5 stars. thanks again waskar. keep doing what your doing. god bless!

Delshawn Gibson
20:23 22 Jan 20
My experience at WSI was nice..lots of friendly and helpful worker there

Amanda Davis
15:14 17 Jan 20
I have worked through WSI for 3 years now, & I would recommend them to any and everybody. They place you at a job that you feel comfortable and confident working. They are very understanding when it comes to personal situations as well. I appreciate the WSI employees for Giving me a great job opportunity.

Rachel Ford
21:23 16 Jan 20
My interview was awesome. John was attentive and on the spot. He definitely got me the position and shift that was perfect for me. I look forward to working for the company for many years to come.

Andrew Koprowski
17:30 15 Jan 20
Very accommodating, quick and easy. Went in expecting long wait times but came out pleasantly surprised at the efficiency. I worked with Waskar Martinez and he helped me out with everything i needed.

Ralph Alexander
13:14 14 Jan 20
Amy got me into a job right away. She made it easy and quick. Thank you..

jesse chapman
21:40 10 Jan 20
The team at WSI is amazing, Kristina had me set up and placed all in the same day. They were all professional, friendly, and answered all questions I had. Looking forward to starting my new job thank you all!!!

Share Bear
21:18 10 Jan 20
Kristina was very pleasant when she interviewed me , she made me feel welcomed & respected. I would recommend anyone to go through their temp service.

Cody Currier
14:22 10 Jan 20
Very friendly and efficient, Kristina helped me and would definitely recommend to anyone looking for a new job

Amanda Nichole Shelton
23:54 09 Jan 20
I really like the fact that as soon as John walked in to bring us back for our interview, i felt at ease and welcomed. He helped us thru our paperwork and was very kind.my phone interview went really well and then had my one on one interview today.. I'm pleased to say i start tomorrow am. Thank you John for working with me and getting me placed so fast. Great job.

Keenen Hunt
01:51 09 Jan 20

Liliana Gonzalez
18:00 07 Jan 20

kim meachum
21:21 06 Jan 20
The staff was super friendly and accommodating, and I look forward to working for this company!

Kalay Lee
21:04 02 Jan 20
The entire staff was professional & friendly. Kristina helped me personally & explained everything more in depth, later got me set up with a new job! The process was quick & it was a pleasure working with her. I look forward to my experience with WSI

Luz Diaz
06:28 01 Jan 20
Thanks Gabby for the good service.

Joshua Cady
18:34 31 Dec 19
WSI has been very helpful and straight forward on getting me a job making signing up for a job easy and straight forward. There is no other place I would recommend in kalamazoo to go to for a job and a reliable communication.!!

Ronni Hartman
17:22 30 Dec 19
WSI employees were all extremely helpful in helping to get a job. Kristina was was amazing all thru the interview and processing to answer all my questions and to explain to me all the jobs that were available. I was able to pick the job that I was interested in and Kristina explained what I would be doing and also told me about the employer. I highly recommend WSI and Kristina to help you find a job.

Jasimine Machnik
15:20 30 Dec 19
WSI team has been the greatest towards me they found me a good job to place me at this is a good place to go if you're looking for work! I am pleased to say this place deserves the highest rate! They get 10Stars from me if you are looking for work and to look To gain experience in manufacturing industry this place is what I recommend! They have great referral bonus too! Thank you Krisy and WSI for your help !

Elven Cantrell
15:07 30 Dec 19
Hey I really appreciate Kristina giving me a opportunity to work for WSI I think this really go change a big different in our life for me and my kids I really need a better job to report my kids it keeps a good I just hope more people come because y'all is very friendly and very nice to others the once again thank you Kristina for giving me my new job😍

TMW
15:06 30 Dec 19
Best place to get work through the staff are very friendly and very helpful and they do their best to place you fast.

steven weese
12:02 30 Dec 19
Wsi was very helpful in my search for a good job,not only did they place me ,but they found a job closer to my location that matches the field of study i was looking towards. They also made sure it was at the pay rate I was looking for.Wsi account manager's Johns Johnstone,Chelsea Hunger ,an, Ashley Wertz really went the extra mile when placing me on my assignment. They sat down an went through all the best options with me to make sure the job was the best fit possably suited for me.Wsi truy has made a difference an is by far the best staffing agency I've gone through.they get all five stars an a big thumbs up from this hard working American!

Levi Robbins
15:44 26 Dec 19
I was contacted by WSI about a job opportunity in the trades and had an interview within a week of my initial phone interview with the company. Had a 2nd interview within another week and an offer a few days after. Z at WSI was great to work with and communicated all the interview times and dates and made sure to double check if I didn't see a text message. I wasn't even looking for a new job but these guys got me a better one than the one I'm at! I would highly recommend working with them and Z!

Haris Ovnovic
06:03 23 Dec 19
Very nice place. The staff was very friendly and the process was quick and easy. They even served nice treats at the front counter! 😊 Highly recommend this place for peoples employment opportunities. Shout out to Jacqlyn! 😄

Ashley Lowery
01:12 20 Dec 19

Jamaree Payne
00:36 19 Dec 19
This is a excellent Temp agency I went in today to see if could get a last minute job before the holiday and they place me within a hour thanks WSI 🤗🤗😁😁

Timothy Biedenfeld
00:38 17 Dec 19
John from wsi kzoo is the real MVP. Made sure I wasnt forgotten, got me into work as soon as he could, 10/10 would recommend giving this man a holler for your next job

Tracy Howell
02:58 15 Dec 19
The staff at WSI Sturgis truly care about every person that walks in the door. They went above and beyond to make sure I was placed in the perfect job to use the skills I have. Danielle was there for me from start to walking me into my placement. I am proud to represent WSI and Danielle at my assignment. True professionals ! Thank you WSI.

Shannon Organ
21:16 14 Dec 19
Excellent customer service gals!!

Carina Ramirez
06:22 10 Dec 19
I have worked with Michelle from WSI for a couple years now on third shift and she does a great job. She really does work hard at making others feel welcome, and not just the temps that are sent in from WSI, but our company employees as well. Thank you for all that you do for Roskam Michelle, we appreciate you on third shift and I know that your temps appreciate too. Also....Where would we be without your excellent coffee making skills to get us through the night!! Haha 😉

Lauren L
20:18 06 Dec 19
The team at WSI actually had an open dialogue with me about what my job preferences are and encouraged me to be open about whether I liked their client or not. WSI placed me with a great client and I'm really glad that I gave them a call.

Chase Mcfadden
19:59 05 Dec 19

COURTNEY BRIDGES
17:19 03 Dec 19
This Place Is GREAT! Very Nice People And They Work/Help You With Everything They Can! I Definitely Recommend This PLACE! It's EXCELLENT!

Red Birch Pearl '87's
16:18 30 Nov 19
Both Aliya (Staff Manager) and Gabby (Account Manager) are frequently on site working with Human Resources and their employees so you won't feel "placed and forgotten". And Jenessa always greets you with a smile and helps you have a pleasant office experience.

Eric Weakley
21:46 27 Nov 19
WSI was a friendly and fast experience unlike a few other staffing agencies I've been to. It genuinely feels like WSI is interested in your wellbeing and your success individually. Kristina was especially helpful along with the young woman working the front desk. 10/10 would recommend if you're looking for work.

JPMP
20:56 27 Nov 19
Jillian has been a joy to work with and has been working hard with her co-workers to help us find additional talent to keep our growing company running smoothly- Thanks WSI Josh

Jennifer Shepherd
22:33 26 Nov 19
Wsi treat their ppl very well and the staff are very friendly and have went out of their way for me. I would recommend WSI in sturgis to anyone looking for a job. Thanks ladies

Abbey Earl
17:20 25 Nov 19
Wonderful people, was easily able to get lots of help with my issues. Even able to get a new job assignment when the first one wasnt for me.

M
20:40 22 Nov 19
A huge thank you to Kristina and all the other wonderful ladies at WSI for providing me with the best experience I could have asked for.

Kelly Sandor
02:57 22 Nov 19
The Sturgis staff was professional, caring, and provided exceptional customer service. Thank you Meagon and staff!

Krista Patton
19:15 21 Nov 19
The ladies at WSI were very friendly and extremely helpful. Huge shout out to Kristina who listened to exactly what i needed and found a position that was perfect for me and to top it off she was able to get me work right away! So thankful. I look forward to working for WSI

Amanda Zierle
15:53 19 Nov 19
The staff here is beyond understanding, kind and helpfu.l I recently had car trouble which left me without a job. The girls at WSI always kept me and my situation in mind and were very helpful in finding me a job close to home. I appreciate their help so much, I'm not sure what I would have done without their help. If you're having a hard time finding job placement and you need help from a kind and understanding staff, this is the place .

Terry Davis
02:25 15 Nov 19
The staff was not only courteous, but pleasant and made me feel at ease.They made the process of getting back into the workforce effortless.They were also kind and witty. Treating me like a good friend. Even to answering my questions with promptness and clear understanding.They also were accommodating when it came to travel, due to recent inclement weather.I look forward to meeting them again. Knowing that I will be taken care of with courtesy and professionism.A very pleasant experience.

Larry Andrews
17:53 14 Nov 19
Kristina was so helpful in getting me pointed in the right direction to get employment. Really worth your time going in and seeing the lady's there if your looking for a job..

jennifer wilkinson
20:40 07 Nov 19
Kristina got me in very quickly and got me a job to start asap. The staff is also very friendly

Dman 3
19:54 06 Nov 19
If it wasnt for wsi i do not know where i would be today at all they have helped me so much and with me not having a diploma or a ride to and from work they continue to work with me just the same as they would anybody else and i appreciate the opportunity they have given me so very much and encourage anyone and everyone with obstacles in their life that hinder them from doing what they need to do to become successful so i give wsi five stars and id give them six if i could because they are amazing....thank you to all wsi employees and hope everyone has a great day sincerely Douglas Norman III

Baby Love
20:40 04 Nov 19
Kristina was amazing and got me the job I wanted thank you so much mrs Kristina

Anthony Williams
00:11 02 Nov 19
Thanks Gabby at the Battle Creek WSI office for quick employment. Extremely fast at getting me through the hiring process and was able to start the very next day.

Seth Foresman
17:47 31 Oct 19
WSI have great managers that show their employees respect and ask how they are doing whenever they see them. They work with their employees when it comes to family issues and emergencies, and give you the time needed to resolve these issues with out being reprimanded in any way.

Tosha Kay
17:04 29 Oct 19
Super nice office staff..I was there less than an hour and left with a job that fits my schedule and needs ..starting the next day!

Steven Blackwood
00:30 29 Oct 19
Super nice people ! Quick and easy Started a new job in two days - steven M.

Tonya Barnell
19:18 28 Oct 19
I am really happy with where I was placed at SMP. The staff here is awesome and I was placed right away. Would reccomend this place to anyone.

M Ulrich
11:39 28 Oct 19
I know it sounds cliche but WSI is more than an employment agency. It's an opportunity! I could have found a job anywhere but not a company to work for that truly cares about their workers. The hours are great, overtime availability, and most importantly...great work environment! Gabby is an asset to the company and I am proud to say I'm a part of it!

Ashley Hite
14:02 27 Oct 19
Best staffing agency to work with. They really care about their clients and check on them all the time.

Carline Rocho
19:48 25 Oct 19
The staff is lovely, great work environment! Would highly recommend!

Lucina Carter
18:34 25 Oct 19
It's a fun place to work and the people are great to work with!!!!

Cristina Bolognini
17:22 25 Oct 19
They are great!! Everyday they check if everything is going well.The most professional staffing agency I've ever worked with.

Kimberly Minix
17:03 25 Oct 19

Erykah Alexander
15:50 25 Oct 19

Brenda Rangel
12:12 25 Oct 19
100% Excellent company, great people. Got the job right away thanks Gaby 🙂

Crank 90sシ
21:51 24 Oct 19
This place is awesome and great costumer service I applied on Tuesday and Gabby got me a job starting Wednesday

Brett Irving
18:55 24 Oct 19
They helped me get a job after the 2nd time going to WSI and I like my job to

A H
14:58 24 Oct 19
WSI provides convenient staffing needs for local businesses. The staff in the Sturgis office is approachable and professional, efficient, helpful, and great at what they do. Their associates know that the door is always open to voice concerns, seek advice, and find a position that matches what they are looking for. If you are a business with staffing needs or a potential candidate for employment, WSI is a 5 STAR local choice.

DanAndDiana
13:52 24 Oct 19
Per: Dan Thrams. WSI isn't like other job temp services you'll find. They listen to what you want and actually care. Have been always kind to me and never demeaning even when there placement wasn't for me. They are the kindest people you can work for in the Sturgis area!

Kelly Vance
00:27 24 Oct 19
I am working with the Sturgis WSI location. Everyone I have came into contact with have been helpful and professional. In particular I dealt with Danielle. She is very personable yet professional and had presented several options for me and helped me choose the one that'd be a better fit. She has also reached out to check on me and see how the job was going. She is easily accessible and responds in a timely manner and resolves any issues or questions and concerns I may have. Highly recommend this staffing agency!

Eric Langon
17:49 23 Oct 19
WSI is a great temporary service to work for. The staff is progressional and very friendly. I recommend WSI for anyone seeking a job.

Timothy Gleason
15:59 23 Oct 19

Oscar Fortozo
15:30 23 Oct 19
Great great people very friendly, they do really pay atention to you, and help you with anything you need.

Rodney Diffendal
18:25 18 Oct 19
Quick and easy, Great staff and I'm off to work. Thanks Girls!

Anthony Easterday
13:13 18 Oct 19
Very kind and friendly service! They are good at business.

catsarecool96
18:26 16 Oct 19
Really friendly staff, very helpful and made sure to answer all questions

Marie Bennett
18:32 15 Oct 19
The ladies in the Sturgis office are super helpful both personally and professionally! Super friendly and welcoming

Angela Reagan
17:33 11 Oct 19

Ivette Amorena
21:53 07 Oct 19
Excelente atención y disposición para ayudarm . Muchas gracias.

Miguel Bonilla
21:51 07 Oct 19
Excellent service and personal support.

Joshua Bell
20:40 04 Oct 19

Ashley Walker
20:12 02 Oct 19

Shenga Squires
15:37 27 Sep 19
It's a great place to work it's easy and simple to catch on. The team leaders and other staff have no problems helping you and answering any and all questions you have. This experience by far has been the greatest and I can't wait to see how I progress working for wsi. Thanks Grabiele for placing me at epi I greatly appreciate it.

Lucas stahlhood
18:15 12 Sep 19
This place is an amazing place to work for. They go above and beyond to make sure everything you need is taken care of. They answer your question right away. Would recommend going through this place

Rick Goodwin
16:10 12 Sep 19
From the moment I started my assignment they was there with me the whole time if I had questions regarding anything and they frequently checked on me to ensure no was doing okay and to let them know if they was anything that they could do

Mari Saucedo
20:51 11 Sep 19
It was great, was well informed of how my work was gonna be like and the ladies there were very respectful and understanding, all in all it was great!

Tricia Lewis
16:37 11 Sep 19
Danielle helped me get back to where I needed to be and has put faith in. I won't disappoint.

teresa mossholder
20:33 10 Sep 19
They are the most understandin and very easy to get in touch with! I would recommend them to any of my friends and family who need a job call wsi in Tipton indiana

Jarrel Releford
23:12 06 Sep 19
Very fun job to work at and everyone is super nice Ben is very friendly and very helpful and understanding

Arlene Hart
12:44 06 Sep 19
Awesome people n Awesome customer service.

Beth Miller
14:59 30 Aug 19
It's an great company to work for there friendly and always willing to go out of their way to help you find an job and especially when there is an personal problem

Nichole Barbiero
00:55 22 Aug 19
They are the most kind hearted people, theyve helped me so much and I absolutely adore them! They deserve so much more then five stars 😁❤

Kandace Knight
23:33 21 Aug 19

Paige Musolff
19:06 12 Aug 19
They have the sweetest staff. Completely understanding and so helpful. They really take the time to figure out what works best for you. I also love how they check up on you from time to time, asking how everything is going. Best temp agency around

Timothy Turner
17:12 08 Aug 19
They are wonderful and kind. Also the process was very efficient and time saving.

Jessica Goodwin
20:58 30 Jul 19

Michelle Williams
20:56 30 Jul 19

Margaretmary Bobo
14:09 28 Jul 19
I have been through a lot of Temp Agency that didn't care about their people. Since we moved here WSI has been the only one that truly cares. If your looking for a Wonderful Temp Service I recommend either Tipton, or Sturgis both have a Amazing Team working there!

Shanna Carrier
22:04 26 Jul 19
All of the ladies at the Bellefontaine office were very sweet and helpful. If your looking for a great place to start WSI is the place for you.

Adam Kaylor
20:12 23 Jul 19
This is best temp agency ive worked with megan is awesome

Kendall Turner
16:40 23 Jul 19
WSI is great to work with. I love that they make it around to talk and catch up with their staff. Very family oriented, great attitude, and friendly smiles.

Collin Holycross
16:08 23 Jul 19
I have decided a while ago to apply through a temp agency again while I focus my career attending school again. Wsi not only worked with me and my schedule.. but would constantly give me personal Outlook and support . I cannot put into words how shocked, blown away away I am, to have had as good as employer as they. Melissa, the branch manager, is a wonderful person she truly does have a kind heart. Going through school was not an easy task... As it seemed nearly impossible to study a pay check and go to school, Melissa has made that happen for me! I will highly, HIGHLY suggest, "you" choose WSI as an option to apply with a staffing agency. I have lost all hope with agency's that I am nothing more than what a broom cleans . Melissa has brought that hope back to me at the meantime that I have sought out continuing towards my career . Thank you Melissa , for everything! I will miss you when I'm gone !

Raven Star
15:44 23 Jul 19
Everyone at WSI were very professional, nice and able to help me with all questions that I had. In my opinion it is the best staffing agency I've been to.

Kierra Jenkins
20:01 27 Jun 19
I just wanted to get on here and say that the employees here are amazing. They're so helpful and kind! 😁. If you are someone looking for employment WSI Talent is the place to look!

Joshua Ferris
19:32 17 Jun 19
They are awesome people got me in fast an a job good looking wsi

Kim Lambdin
14:34 22 May 19
I work in the office at Package Right and have been there since they first came on board with us. Moriah and Ben have been absolutely amazing and a joy to work with. Both are always attentive to their WSI employee needs, good to both their staff and Package Right staff and they do a great job of finding us good qualified workers. Thank you WSI!!

Angie Morgan
16:43 15 May 19
The ladies at WSI are very professional and helpful. They have you come in do paperwork on phone from an email they send you which was fast and simple. Then took me back and interviewed me and gave multiple options for different opportunities so I could pick the one that suited me best! Cant wait to start my new career with this company!

Patrick Fredo
20:18 13 May 19
WSI is one of the best companies I've been with so far they treat you like family and with respect so what more can I ask for thank you

Vorus Vorus
20:09 13 May 19
Absolutely great to work with !

ColtsNation 12
21:14 09 May 19
Great company great opportunity. I love wsi

brandon chevez
16:34 09 May 19
They got me a job fairly quickly considering the amount of paperwork and testing and background checks that they had to do for the employer they sent me too.

souleater377
19:29 08 May 19

Darbi Slaughter
14:40 08 May 19
Wsi in sturgis is a very friendly place! This is the only temp service I have gone through. There always willing to help and get you a job right away! Highly recommend

Scot A
20:59 06 May 19
I first started working with them in November 2018, and I could not be happier with my experience. Ben and Moriah have been amazing. I am now full time, and have been hired on by the company, and even been given a promotion, while still a temp. Great people to work with. If you need a job, please contact them, and I am sure you would not be disappointed.

Santino Camerlengo
19:13 06 May 19
Very, very professional. Calm atmosphere and extremely nice people. Helped me with everything I asked about with ease. Was in and out with their help. Everything was very straight forward and organized.

Kirstin Covert
16:54 06 May 19
Had a great experience at WSI today , super excited to start a new career . Thanks guys 😊

Mike Cocita
15:08 30 Apr 19

Julian Hernandez
19:08 29 Apr 19

Ernest Smith
20:06 09 Apr 19
I went there today to get a job and Mariah was very kind and explained everything to me in a very nice manner it was nice and appreciated

Jada Roach
22:45 13 Mar 19
I worked for WSI , and then was hired through the factory they got me on! I'm so pleased with the way Mariah and Ben handle situations. They'll fight to their max to make sure you are always have a good day!!! Thankful for this company !!

Payton Kaufman
22:54 05 Sep 18
WSI has been a very helpful and resourceful company to work for

harmonjoe
21:57 05 Sep 18
Moriah and Ben are probably the coolest, most professional staffing agency I've ever worked with. My family and I lost a wonderful human being this morning, my aunt. She had a very long and hard battle with cancer, from breast cancer to bone marrow cancer to a tumor in her brain also from cancer. They are outstanding people and I would work with anyone they represented because of the commitment to they show to their employees.

Jake Ruelas
21:50 05 Sep 18

Stephanie Boerger
10:33 14 Apr 18
Hands down, best staffing company! They are are not only welcoming and polite, they are knowledgeable and professional. I'd recommend them to anyone looking for employment.

Cortny Plott
22:16 13 Apr 18
I highly recommend WSI Marysville. Extremely friendly and professional people! They genuinely care about each person who steps through their doors and give you a great sense and atmosphere. They will undoubtedly help you find the perfect fit!

Jonathan Jindra
21:03 13 Apr 18
Great staff. Very personable and easy to work with.

James Spain
21:03 13 Apr 18
The best place in town. They are always willing to work very hard to find a placement for me. Every time I walk in there they are have a friendly smile and the dedication is outstanding.

Corona Liles
20:59 13 Apr 18
awesome job to work at everyone so nice and friendly its a job i wouldn"t mind staying at!!!!!

Chase Grzeskowiak
20:49 13 Apr 18
Absolutely outstanding service!! Super friendly staff that is very knowledgeable and helpful.

Don Moshos
20:37 13 Apr 18
Friendly, helpful,informed staff always a joy to work with.

Taylor Baum
20:20 13 Apr 18
Nice staff, quick process and professional!

Brandon Brake
20:02 13 Apr 18

Shar Teater
19:42 13 Apr 18
Very professional!

Jeremy Barker
18:56 13 Apr 18
The Ladies in Marysville are outstanding!! Any question or problem you have they are there till its answered or fixed!! They respond quickly and treat you as humans!!

Emily Sweeney
18:53 13 Apr 18
This place is amazing. The level of professionalism coming from this location was more than I could have ever expected or asked for. They truly care about you and what is best for you which something that is extremely hard to find these days. I would definitely recommend this office to anyone who asked!

Lindsay Hershberger
18:53 13 Apr 18
All of the employees are super caring and compassionate about what they do! They were so helpful and kind. I would definitely recommend this agency!

Kayla Harter
18:50 13 Apr 18
The staff is amazing & super friendly! Definitely recommend for all your job search needs 🙂

Rodney Gunn
18:39 13 Apr 18
Wsi has been very helpful to me Working at the Honda plant for stratosphere!

Tre Smith
18:13 13 Apr 18
They are extremely friendly and is an amazing atmosphere. They make you feel comfortable with the position you are applying with. Highly recommend to anyone who is looking for a job.

b kind
18:10 13 Apr 18
The office is a very calming atmosphere. I spoke with Lindsey and she took the time to answer my questions and help me with my issue. She was very knowledgeable and understanding and made me feel like she really cared. Thank You !

Holly W
17:46 13 Apr 18
The staff here is AMAZING!! Super friendly and always willing to help out! Lindsey specifically went above and beyond to make sure I was happy! Would highly recommend this company.

Kassie Brandyberry
16:56 13 Apr 18
Wsi Marysville ohio is the best place I have worked by far, they are very understsnding, friendly, and like a huge family, I haven't been more happy with a staffing agency in my life.

N J
16:33 13 Apr 18
Most direct process I've gone through. Quickest interview and straight to working. Staff are polite and on top of their work.

Zachary Weber
16:04 13 Apr 18
It's been a great experience working with Lindsey, Melissa at WSI Marysville. Lindsey and Melissa both care about what they do, the people they help, and the difference they make. They are great people working for a great company. If you or anyone you know is looking for a work opportunity, don't hesitate to call WSI Marysville and ask for either Lindsey or Melissa. They will take care of you!

Bruce Hagerman
15:34 13 Apr 18
The girls are great. Melissa treats you well and with respect.

Roxi Riethman
15:11 13 Apr 18
I really enjoyed working for this company. The ladies in the office are fantastic. I had an issue arise where I couldn't get into work for about a week and when I got everything figured out, I was able to go right back in and get right back to it. I've never been to a employment agency where the people have been half as helpful or more personable than WSI.

Corinne Bix
15:03 13 Apr 18
I am the campaign director for the United Way of Union County. Our United Way help funds 25 partner agencies within our area that assist with basic needs like food, hygiene items and shelter, as well as aiding with disaster response, early literacy, mental health counseling, legal matters, substance abuse prevention/recovery and needed prescriptions. We rely on workplace campaigns to raise the majority of our funding. WSI in Marysville is new to our area but has already become a community partner by soliciting US about running a workplace campaign! This is usually not the case as usually we are the ones asking new businesses to conduct a workplace campaign. This was a refreshing surprise and we were able to award WSI the Gold Award at our Campaign Awards ceremony as everyone in the office participated and their average gift per employee was $250. We are grateful to Lindsey Brake and her amazing staff!

Brook Elsasser
14:56 13 Apr 18
I've been with this company for about 2 months now & it is one of the best company's I have worked for. The ladys in the office are very professional . They are very understanding , kind & helpful. I'd recommend this temp service to everyone !

bryan boudrie
14:51 13 Apr 18
Wsi is a great place to work they r caring and they will make sure u have work best place I ever worked thank u Wsi for the awesome opportunity with u guy

Headew Mindsherown
14:42 13 Apr 18

Matt Brown
14:42 13 Apr 18
Excellent and friendly staff!

Teri Tompmins
14:33 13 Apr 18

Matt Brigner
14:23 13 Apr 18
Very polite and helpful staff. You all have been very fast on response to any questions or concerns I've had. I'll definitely be sending people your way...Keep up the good work.

Jessica Rice
14:07 13 Apr 18
The staff is extremely friendly and easy to work with!

Greystone Homestead
13:52 13 Apr 18
Friendly staff!

Katelyn Bruner
13:44 13 Apr 18
Staff is so inviting and willing to help!

wendy fox
13:31 13 Apr 18
I've worked for WSI for 8 months and they are absolutely wonderful! They are very prompt to call you with changes to your schedule, and answering any questions you have. I'd recommend them hands down to anyone!

Staci Martin
13:29 13 Apr 18
I feel a strong urge to leave a review on this wonderful place!! I had a family member use this agency and had nothing but success after a long road prior to finding them. The staff was amazing and treated my loved one as if they were family!! I would definitely recommend WSI to anyone! 5 stars all the way!

Brittany Young
13:28 13 Apr 18
Very professional and kind staff. They are very helpful and makes this process less stressful, so glad I went here I'll will be recommending WSI to anybody that I know!!

T LiveToTravel
13:28 13 Apr 18
I loved working with Lindsey! She is very professional and takes her job seriously. I would send anyone to her!

Pat Black
13:26 13 Apr 18
The staff here is amazing!!

Jess Strause
13:22 13 Apr 18
Very pleased! Great business!

Megan Baker
13:21 13 Apr 18

Brian Pitzer
13:18 13 Apr 18
Great group of people!

B Parker
00:42 13 Apr 18
What a great employment agency I met 3 exceptional ladies that really cared about me I was so impressed by my experience if you need a job this is the place to get employment with confidence

Robert Stout
20:24 12 Apr 18
I applied for a temp job at EPI printing through WSI. I've used other temp agency in the past and none of them compare to the awesome experience I had. The lady who assisted me (Meranda) was great to work with. As much as I hate applying for jobs and the whole interviewing process, she made me feel comfortable. She's also helped me in other areas, like getting insurance and even hired on at EPI. I have recommended WSI to many of my friends, who have also gotten jobs as well. Thanks for the outstanding service!

Reggie Clark
18:33 12 Apr 18
Miranda is very kind and helpful anytime I need something she comes through for me. I'm glad to be apart of her team!

Mommy and Lila
15:23 12 Apr 18
Miranda is awesome and very helpful ! love working for them

gregory sellers
14:36 12 Apr 18
Miranda is the Bomb she really is a good person GO MIRANDA

Lionel Dennis
19:55 10 Mar 18
I find this service very professional and the assistance I receive from the account rep Miranda is above all outstanding. She is polite considerate and always understandble

Marlan Davis
00:15 03 Mar 18
Great experience working there im still employed with them
Would you like to learn more?
Complete this form and you'll hear back from Lindsey Burke, Manager Talent Strategy & Engagement.