Michigan, renowned as the cradle of the automotive industry, is once again poised to lead a manufacturing revolution, this time in the realm of electric vehicles (EVs) and battery technology. With the global shift towards electrification, Michigan is at the vanguard of this transformation, set to become the headquarters of the EV battery industry. As the industry gears up for exponential growth, the opportunity for job creation is immense. In this article, we'll delve deeper into how even those without current manufacturing skills can prepare for the wave of opportunities that the EV battery industry is bringing to the state.
Michigan's EV Battery Industry Boom
Michigan's resurgence in the automotive sector isn't just a revival of its past glory; it's a bold leap into the future.  The $1.7 billion expansion by LG Energy Solution in Holland's lithium-ion battery plant, part of GM's $7 billion investment in the state, is just a glimpse of the broader transformation taking place. Ford has also been busy in Michigan, with the much-talked-about $3.5 billion Blue Oval Battery Park in Marshall, MI.   This paradigm shift extends beyond the assembly line, heralding a host of roles spanning advanced manufacturing to white-collar positions.
This trend is mirrored in the larger global context, where automakers are placing their bets on electric mobility. Market data provider Statista reports a remarkable surge in the U.S. electric vehicle (EV) market, with sales more than doubling between 2018 and 2022. Michigan's thriving ecosystem is a testament to this shift, as it was once again named the top state in the automotive industry by Business Facilities.
Opportunities for Everyone
For those without conventional manufacturing skills, it's crucial to understand that the EV battery industry boom transcends the factory floor. While manufacturing jobs are a cornerstone, the industry's growth generates a cascade of employment avenues across various disciplines. Let's explore some skills and knowledge areas you can develop to seize the forthcoming opportunities:
Technical Skills: Engineering, computer science, and data analytics are in demand as EVs become more sophisticated. Technical courses or degrees can pave the way for roles in design, development, and maintenance.
Renewable Energy Knowledge: As sustainability gains prominence, knowledge of solar power, wind energy, and energy storage can distinguish you in the job market.
Supply Chain Management: Efficient operations require adept supply chain professionals. Certifications in supply chain management can make you a sought-after asset.
Sales and Marketing: The EV sector demands adept sales and marketing professionals to promote and market these technologies.
Research and Development: Innovators in battery technology, materials science, and chemistry will drive industry advancements.
Project Management: With investments surging, project management skills are vital for streamlined operations.
Soft Skills: Collaboration, communication, and adaptability are prized in the dynamic EV industry.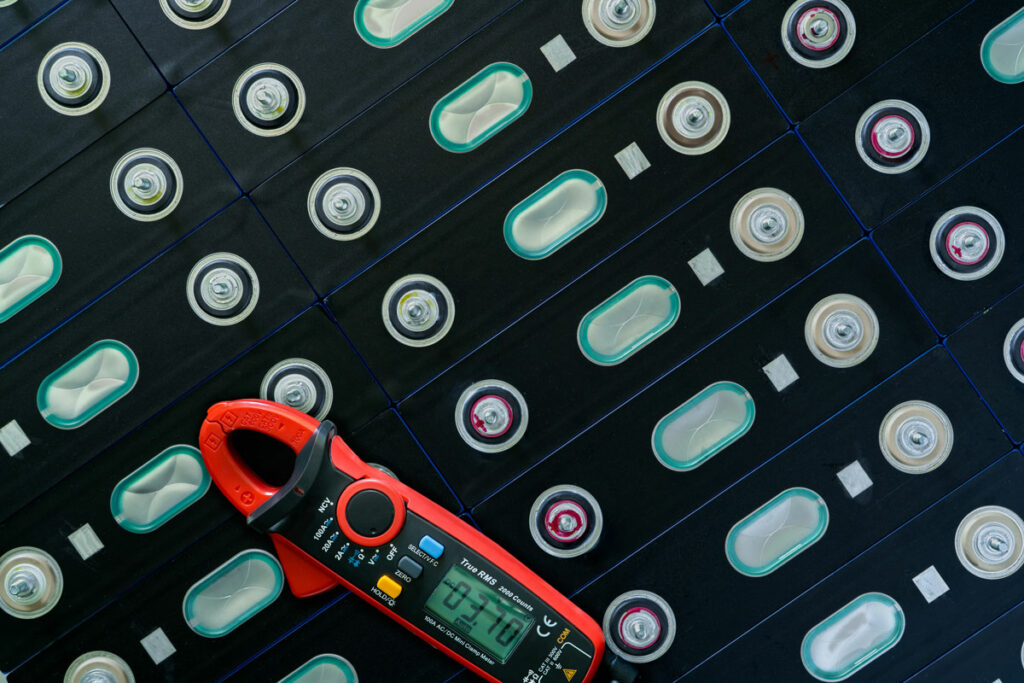 Michigan's Pledge to Skill Development
Michigan's commitment to workforce development is not limited to capturing production commitments; it extends to cultivating the technical talent that will power these emerging industries. The state recognizes that the next battleground is not just for manufacturing sites, but for the skilled individuals who will design, engineer, and innovate within these industries. As Michigan's EV and microchip ecosystems flourish, the demand for technical talent is escalating rapidly.
With this in mind, Michigan has taken an innovative approach with its Talent Action Team (TAT) program. Leveraging its century-long heritage as an automotive development hub, the Michigan Economic Development Corporation (MEDC) initiated the TAT program. This pioneering initiative operates as a public-private partnership, collaborating with 15 major Michigan employers, public universities, community colleges, and state-government agencies.
The debut of the Michigander EV Scholars program is a testament to the TAT's impact. This initiative awards scholarships of up to $10,000 to top tech students, with the condition that they commit to working for one of the participating companies for at least 12 months in the Great Lakes State. The collaboration includes prominent names like Bosch, Denso, Ford, LG Energy Solution, Mahle, ONE, Shape, and ZF.

The Michigander EV Scholars program comes at a timely juncture, aligning perfectly with the state's focus on fostering a talent ecosystem to complement its industrial transformation. Deeana Ahmed, Vice President of Strategy, Policy, and Sustainability at Our Next Energy (ONE), underscores the program's significance: "Talking about the Talent Action Team was the first conversation we had following our decision to site our factory here, and it's very indicative of the philosophy of the state." ONE's decision to invest $1.6 billion in an EV-battery gigafactory in Michigan was influenced by the state's proactive approach to nurturing talent for the industry's evolution.
This holistic approach isn't confined to the EV sector alone; Michigan has extended the program to cater to microchip-development talent. The state's visionary perspective has propelled it to the forefront of electric-vehicle and battery development, with over $14 billion in investments pledged in 2022 alone. Michigan's Talent Action Team is a comprehensive strategy designed to facilitate a seamless transition into the state's industrial revolution by generating a pipeline of skilled professionals who will drive the automotive and technology sectors forward.
As Michigan cements its status as a hub for innovation, it's clear that the state's foresight and commitment to talent development are playing a pivotal role in shaping its future trajectory. Through initiatives like the Michigander EV Scholars program, the Talent Action Team is not just building a workforce; it's creating a legacy of excellence, propelling Michigan to the forefront of the automotive and technology industries.
As Michigan positions itself at the forefront of the EV battery industry, the gateway to involvement is wide open to individuals from diverse backgrounds. While manufacturing jobs will be pivotal, the sector's burgeoning growth will create opportunities in engineering, technical fields, research, sales, marketing, and more. By investing in education and skill development today, you're primed to thrive in Michigan's EV battery industry from the get-go. Whether you're a fresh graduate, a career switcher, or an individual seeking to upskill, Michigan's electrified future has a place for you. Embrace this opportunity, and let Michigan's manufacturing revolution be your gateway to success.