"WSI is great at what they do! They contacted me with a new career opportunity and it was exactly what I was looking for. They did a fantastic job of walking me through the hiring process and making sure I understood everything that would be expected of me. And they even followed up to make sure everything was going well. Highly recommend!"

Nicholas Robinson ⭐⭐⭐⭐⭐
"I recently relocated to the area and had to leave my previous employer to do so. Since then I have been seeking employment for the past couple weeks on my own, I wasn't having the best luck. I reached out to WSI and they were able to schedule me for an interview the very next day. Courtney reviewed my resume and work experience, she was able to place me in a position that was not far from home and met my scheduling and wage needs. I will be starting next week. The entire staff there was very friendly and helpful through the process and answered any questions I had. I would recommend contacting them if you are seeking work."

Baker⭐⭐⭐⭐⭐
A staffing agency can be really helpful when you're looking for a job. We can help you craft your resume, prepare you for interviews, and connect you with opportunities you never would have heard about otherwise. But many people hesitate to use staffing agencies to find employment because they've either had a negative experience or heard some questionable things through the grapevine – like these 5 myths.
MYTH #1: Staffing agencies don't provide permanent employment.
WSI offers several types of employment opportunities, including temporary (short-term assignments), temp-to-hire (you'll be hired in permanently after a certain period), and direct-hire (we assist you in getting permanently hired in by a company from Day 1). All of these opportunities are great ways to bridge employment into permanent jobs.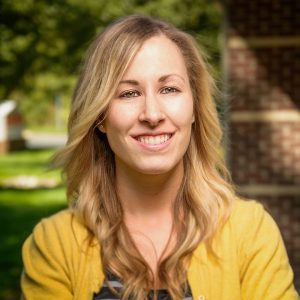 WSI Kalamazoo Branch Manager, Chelsea Hunter explains: "Even if you're placed on a temporary assignment, you're gaining work experience and valuable skills that can carry over into another role. We'll look favorably on that when a work opportunity opens up that will likely lead to permanent employment." Plus, finding work through a staffing agency also helps avoid gaps in your resume, and that's always a good thing.
MYTH #2: Staffing agencies take money from my paycheck.
"A lot of people ask if we take a cut from their weekly paychecks, and I assure them that we don't," says Hunter. "We can't speak for other staffing agencies, but WSI associates are paid for 100% of their recorded hours worked." Other deductions may vary and include taxes, optional health insurance premiums, child support, and court-ordered garnishments.
"It's also worth reiterating the importance of clocking in on time each and every day so you're paid accordingly," Hunter points out. "It's not uncommon for people to forget punching in and then being unpleasantly surprised by a short check come payday."
MYTH #3: Staffing agencies determine pay rates and charge people to work.
"This is one of the things I wish more people understood," admits Hunter. "Each client determines the hourly pay rate, not WSI." Each company is different, and each role is different, so it's not uncommon to see a wide range of starting pay rates when scrolling our job listings.
"We don't make money by lowering your pay rate and pocketing the difference," she continues. "We charge clients a service fee for finding them qualified employees. In no instance are those fees taken out of someone's paycheck."
MYTH #4: I can make more money/have better luck applying directly through the company that's hiring.
Not necessarily. Companies use staffing agencies to round out their workforce for a variety of reasons, often because it's efficient and cost-effective. They may not have the resources or manpower to interview, conduct background checks, and drug screen every applicant, and that's where staffing agencies come in. Not to mention staffing agencies have access to a wider network of qualified and talented workers – like you!
"A lot of companies require applicants to go through a staffing agency to get their foot in the door, and will direct you to apply with their staffing partner anyway," Chelsea says.
MYTH #5: All staffing agencies are the same.
We can tell you that not all staffing agencies are created equal. WSI is incredibly proud of the positive reputation we've built in all of the communities that we serve. Not all staffing agencies are friendly and helpful, but take a look at WSI's Google reviews and you'll see that as a common theme. We're beyond thrilled to hear from associates who say we've changed their perception of staffing agencies (and in a good way)!
Not all staffing agencies are recognized for providing exceptional service to their clients and associates, but WSI is. Not all staffing agencies assess your skills and talents to find you a job that's a great personal fit, but WSI does.
So no, not all staffing agencies are the same – and we're perfectly ok with that.