If you're tired of high turnover rates, disengaged employees, and lackluster productivity, your organization might be missing a key opportunity to increase employee happiness and engagement: personalized development plans!
Personalized development plans are an effective way to engage your team, help them envision long-term success, and create a culture of growth and development at your organization. These plans support the happiness of your staff while also supporting the success of your organization.
Let's explore the benefits of personalized development plans to see how investing in the growth and development of your team is a win-win situation.
What Are Personalized Development Plans?
Personalized development plans are exactly what they sound like: plans designed to help individual employees identify their strengths and weaknesses, set goals, and create strategies to reach those goals.
They're powerful for leadership because help you understand the needs and goals of each of your employees. They allow you to understand why each team member chose to work at your company and what you can do to keep them there. They're also a powerful tool to help employees imagine long-term success and happiness at your organization.
To create personalized development plans for your team, managers should schedule a time to meet with each employee to learn about their goals. Once you have the plan outlined, the next step is to implement it! You'll need to support your team by providing the resources they need to grow and develop. These could include training, mentorship, or opportunities to work on new projects that align with their goals.
The Impact of Personalized Development Plans on Your Organization
Both professional development and long-term career growth matter to today's employees. You can think of career growth as the process of helping employees advance their long-term careers, while personalized development plans provide a roadmap for achieving those goals.
This type of personalized support is becoming increasingly necessary to attract and retain your industry's top talent. Not convinced? Take a look at the research:
94% of employees would stay at a company longer if it invested in their career development.
Retention rates are 34% higher at organizations that promote career development opportunities.
Only 40% of employers offer professional development opportunities to their employees.
Give yourself a competitive edge by establishing personalized development plans for your employees and finding opportunities for them to achieve their professional goals.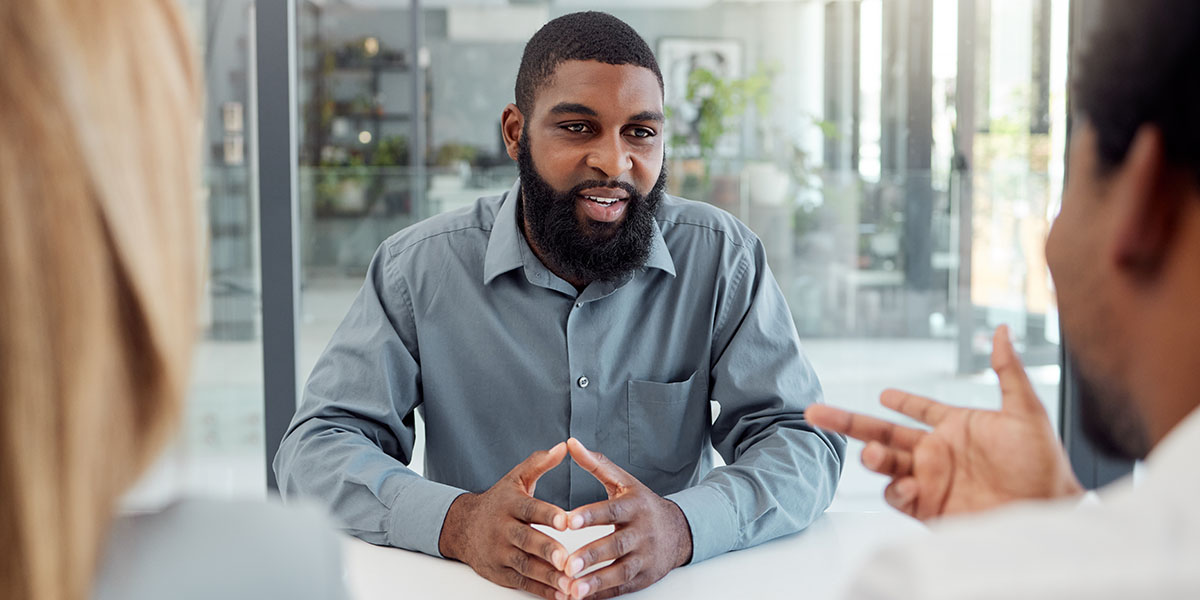 Build a Culture of Growth and Development
The beauty of implementing personalized development plans is not only that each of your employees feels supported and motivated within your organization but that they also build a workplace culture that values and encourages ongoing learning and development.
Research shows that the top companies in any industry are almost five times more likely to have a culture of learning than their lower-performing peers.
In addition to employee development plans, you can strengthen your own culture of learning by recognizing and rewarding employees who take the initiative to learn new skills or take on new projects.
Tangible Benefits of Supporting Employee Development
The benefits of supporting employee development are widespread and touch almost every aspect of your organization. Some of the most impactful benefits include:
Job Satisfaction — Employee development plans help employees see how their work contributes to their long-term career goals. Feeling challenged and supported makes them more likely to be engaged and satisfied with their work.
Employee retention — No one wants to feel stagnant. In fact, according to a Deloitte survey, 71% of employees who report being likely to leave their jobs within the next two years also report being dissatisfied with the development of their leadership skills.
Easier recruiting — The candidates in today's marketplace are looking for organizations where they can grow and develop. When your employer brand reflects your culture of learning, you'll become a more attractive workplace.
Personal growth — Besides professional skills, employees who engage in development often experience increased confidence, improved communication skills, and a sense of accomplishment that increases their motivation to succeed.
Give Your Organization a Competitive Edge
Opportunities to learn and develop are becoming increasingly sought after and will soon be a non-negotiable for the most driven candidates. In today's competitive job market, personalized development plans are a powerful way to attract and retain high-performing employees while keeping your organization creative and innovative.