For the 3rd year in a row, WSI has been recognized as one of West Michigan's Best and Brightest Companies to Work for. And we. Are. Excited! (Like, really excited.) We asked ourselves, "What does make WSI such a great place to work?" Is it our weekly guided meditations? Is it our summer and holiday parties? Maybe it's the endless supply of coffee.
Find out what the WSI staff said below. (Spoiler alert: it all comes down to our company culture.)
"What do you think makes WSI a Best and Brightest Company to Work for?"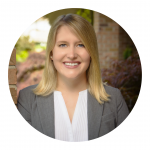 "The leaders at WSI truly care about enhancing the lives of their employees. We are provided some amazing benefits that are constantly evolving, there are a ton of different growth opportunities which we are encouraged to explore, and on top of all of that we work in a fun and relaxed atmosphere that promotes a great work/life balance. These factors, among others, are why working for WSI rocks!" -Samantha Maciaz, Staffing Coordinator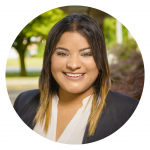 "What makes WSI a Best and Brightest Company to Work for is the work-life balance that it gives me. I love that when work is over I have time to focus on my family. WSI strives to provide an upbeat positive culture internally, by giving us incentives that motivate us to be our best selves. Not only does WSI give to the internal employees, but also to the community it serves. We like to volunteer around the city whenever we can." -Alejandra Buitron, Recruiter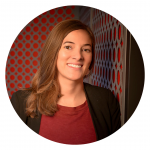 "WSI is an amazing place to work, because we have such an incredibly positive and talented team! When you walk into our offices you can instantly feel the excitement, energy and enthusiasm! I feel so fortunate to work with such a phenomenal group of people." -Lindsey Burke, Talent Strategy and Engagement Manager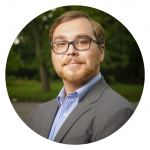 "Personally, I think what makes WSI a Best and Brightest place to work is the fact that we have such a supportive culture. WSI is full of individuals willing to always help out our associates, candidates, and fellow WSI employees in whatever ways we can. I also think our push to be involved in our surrounding communities really makes WSI stand out among our competition." -Ben Colter, Staffing Coordinator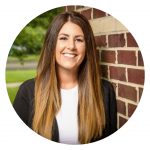 "Being a multi-year recipient of the Best and Brightest award has truly helped shape the amazing culture we have at WSI. There is an incredible amount of dedication and work put forth by all team members to achieve this highly sought after award and it allows us to continuously improve and get better each and every year! I am so proud to be a part of a company that cares enough about its employees to never get complacent and always strive for greatness." – Lauren Rogalski, WSI Corporate Culture Manager
As mentioned before, it all comes down to our company culture. WSI is constantly making an effort to improve our internal employees lives, which leads to better business practices. Next time you're in the office, take note of the undeniable positive energy – it's contagious.