Employee Appreciation Day was the brainchild of Bob Nelson, one of Recognition Professionals International's founding board members. Nelson collaborated with his publishing company, Workman Publishing, to make the holiday appear prominently on workplace calendars starting in 1995. This occasion gives employers and HR Managers a great opportunity to salute and recognize valuable contributions to the team.
Whenever the conversation comes up about Employee Appreciation Day, which is the first Friday of March, someone always says, "Everyday should be Employee Appreciation Day!" It's a great sentiment, but that's not an appreciation day, that's a culture change in your workplace.
With the need to attract and retain talent to meet growing demand, a personal attachment to your employees is critical to culture change. If you're planning to create a special moment for your employees this year, take this time to condition yourself and your business that you don't need just one day to do it. Appreciating your employees every day year round is the first step to creating a workplace culture that people want to be a part of.
Some simple ideas that can go along way:
Saying Thank You
The first step in moving beyond just one appreciation day for your staff includes the need to embed recognition into your company culture. Adding recognition for your employee efforts takes the least amount of effort and goes a very long way. Tell someone different everyday how you appreciate their efforts for the company. Not everyone likes to be appreciated the same way. Be sure to ask the person how they like to be recognized. If you want to reward your employees with something other than recognition, we had some non monetary ideas last year during the holidays that employees love.
Make Fridays Special
Friday. It's the best day of the workweek. Tap into the energy and positivity of your workforce by enhancing their already well-earned mood.
Giving employees a few extra minutes of a break.
Having donuts or other food catered for a shift once a quarter.
Staff Football Pick Em Contests (seasonal)
Other special employee perks (but not Hawaiian Shirt Day)
Video Message
Take a few minutes a week to record a video from leadership. These messages are universally well-received and have high engagement rates. It is also a useful communication tool with a personal touch.
Educate Them
A 2021 study conducted by Deloitte and the Manufacturing Institute (MI) predicts that 2.1 million manufacturing positions will go unfulfilled by 2030. These empty positions could cost the U.S. a loss of about $1 trillion in GDP.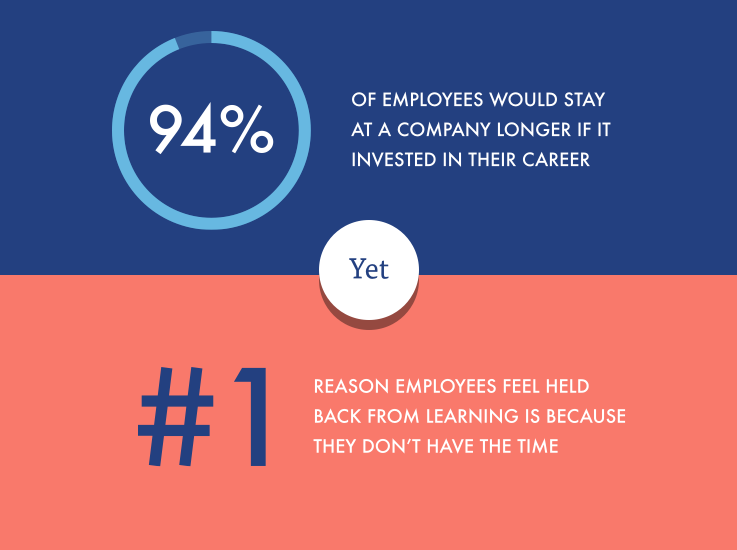 Source: LinkedIn Learning
Millennials will make up three-quarters of the workforce by 2025. Fifty-six percent of managers say they would take a career enhancement course if it were recommended by their employer. The problem is time. Employees want to learn, they just don't have the time. The good news is over 90% of companies offer online learning. Millennials look at a job as an opportunity to grown and learn. Take hold of that passion and use it to fill the oncoming skills gap headed to manufacturing. Educate them on the job.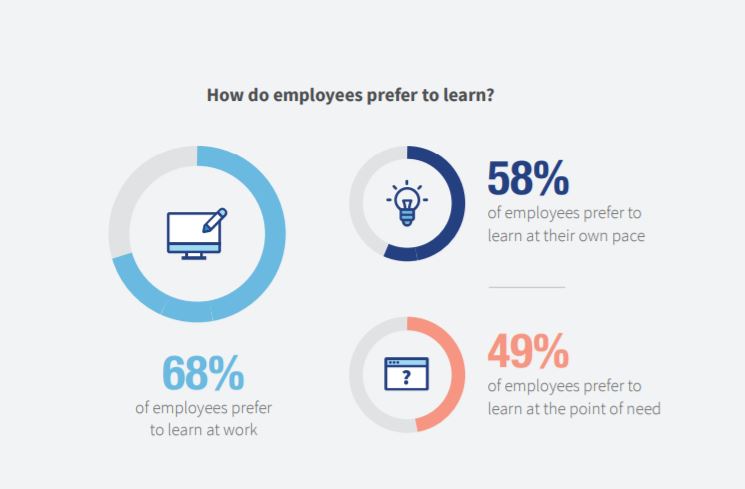 Inclusivity
Employees bring their best each day when they can be their authentic selves while on the job. This means creating a culture of acceptance among your employees, and giving special attention to employees who step up to support efforts to include everyone. Eliminate harassment and bullying if it exists in your workplace. Inclusivity and diversity are among the most sought after qualities in a position amongst millennials and Gen-Z.
If this is the first time you're hearing of Employee Appreciation Day, now is a good time to learn about how you can celebrate your employees and their contributions to your operation. If your culture needs improvement, take this special day to start a new habit of recognizing great work and celebrating those who give so much to your operation. Then, keep the effort going year round. And next year, the first Friday of March won't take you by surprise.