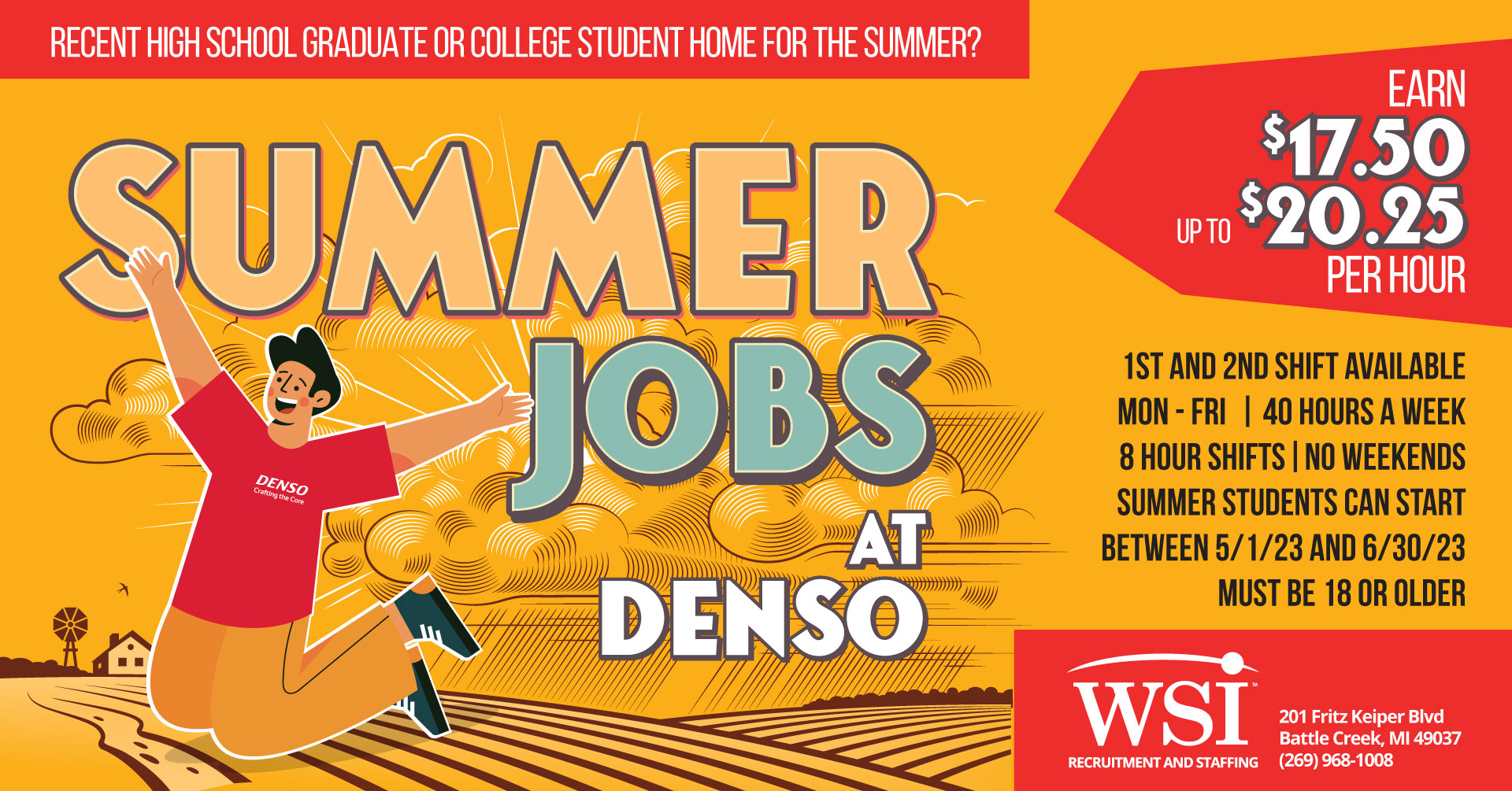 Need a Summer Job? Think DENSO!
What is the perfect summer job? One that offers flexibility while allowing you to make lots of money, right? Of course!
DENSO in Battle Creek has put together the perfect summer job program for recently graduated high school seniors getting ready to step off on their next adventure or returning college students looking to fatten up their bank accounts over the next few months. This program incorporates the opportunity you need to earn  with the flexibility desired not make your summer vanish into thin air!
Earn $17.50 up to $20.25 per hour
1st and 2nd Shift Opportunities Available
Monday through Friday Work Schedules
40 Hours Per Week
Eight Hour Shifts Only
No Weekend  Commitments
Overtime Available if you want it!
Summer Student Workers can start between May 1st, 2023 and June 30,  2023. Must be 18 years or older to qualify for this opportunity.