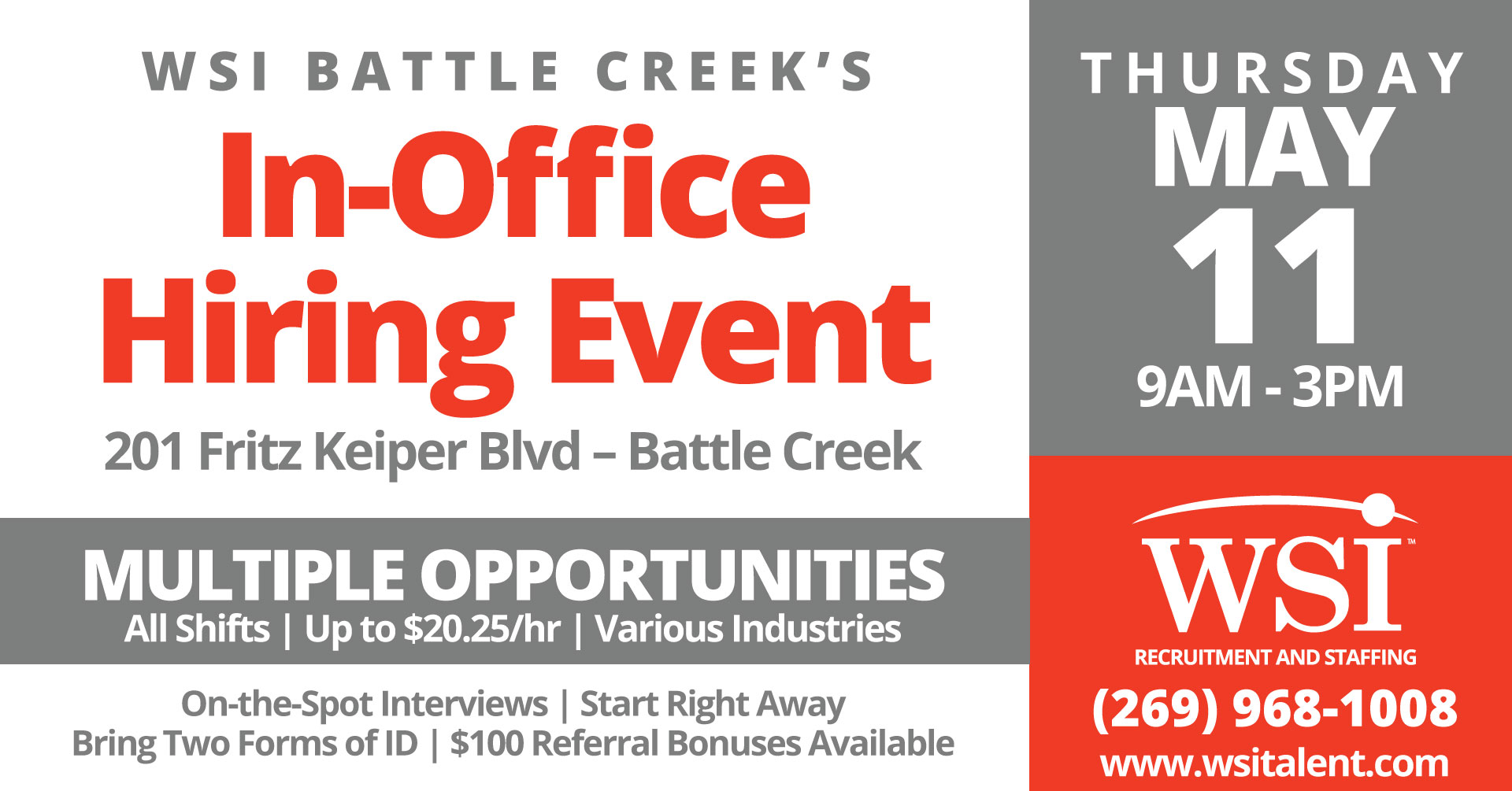 WSI is thrilled to announce our upcoming in-house hiring event at the Battle Creek office on May 11th from 9 am to 3 pm.
This is an excellent opportunity for job seekers to explore multiple roles across various industries in Battle Creek. We are excited to offer highly competitive pay rates of up to $20.25 per hour to qualified candidates.
The event will feature on-the-spot interviews, which means that attendees have the chance to learn about employment opportunities and potentially start their new job right away. Please come prepared to bring two forms of ID, including one photo, and don't hesitate to ask questions..
We understand that finding a job can be a challenging process, but we are committed to making this event as positive and rewarding as possible. The WSI in-house hiring event is a chance for job seekers to make valuable connections with WSI and learn about the exciting opportunities available in the area.
If you are looking for employment or seeking a career change, we encourage you to attend the hiring event on May 11th. Don't miss the chance to take the next step in your career!
Contact Information:
WSI Battle Creek In House Hiring Event
Address: 201 Fritz Keiper Blvd, Battle Creek, MI 49037
Phone Number: (269) 968-1008
We hope to see you at the hiring event.