Employee engagement numbers are dropping for the first time in over a decade. 2021 and 2022 each saw a 2% dip in employee engagement across the US — reversing a 12-year upward trend.
This is concerning not only because it reflects a negative shift in employee well-being but also because companies with engaged employees outperform those without by up to 147%. What's more, disengaged employees cost their employer an average of $16,000 per year from lower productivity, higher absenteeism, and lower profitability. The return on investment is clear: employee engagement initiatives not only benefit the staff but contribute significantly to a company's bottom line.
---
---
But truly engaged teams aren't a result of reactive measures like catered lunches. They're built from the group up, starting at the recruitment phase. So below, we're highlighting four recruitment and onboarding tips for building a happy, aligned, and engaged workforce.
1. Ensure Candidate Alignment With Purpose-Driven Recruitment Strategies
Nothing kills employee engagement like hiring candidates for the wrong positions in the first place. Companies sometimes get so excited about a candidate they ignore signs of misalignment. When that happens, it's only a matter of time until that candidate starts to feel the tension of misalignment and begins considering other options.
Purpose-driven recruitment is all about putting people first and making sure that their motivation and drive align with your organization's purpose and mission. One step in this process is strengthening your employer brand to allow candidates to see their values reflected in your workplace culture. Another step is to inquire about the candidate's short and long-term goals and to be honest about how the position will or won't support them in reaching those goals.
2. Help New Employees Feel Confident and Connected With a Robust Onboarding Process
There's nothing worse than starting a new position only to feel confused about the expectations, unsure how to ask for help, and awkward about connecting with your new colleagues. Left unattended, these feelings can fester and result in lonely, disengaged workers.
Proactively help your new hires feel confident and comfortable in your organization with a robust onboarding process.
Use your onboarding process to…
Clarify expectations
Offer skill development if necessary to increase self-efficacy
Emphasize your organization's values and mission
Connect their individual work to the organization's larger purpose
Highlight future opportunities to grow and upskill
Create opportunities for new hires to connect with other employees
As we'll see in #3 below, this last point is especially crucial for building an engaged workforce.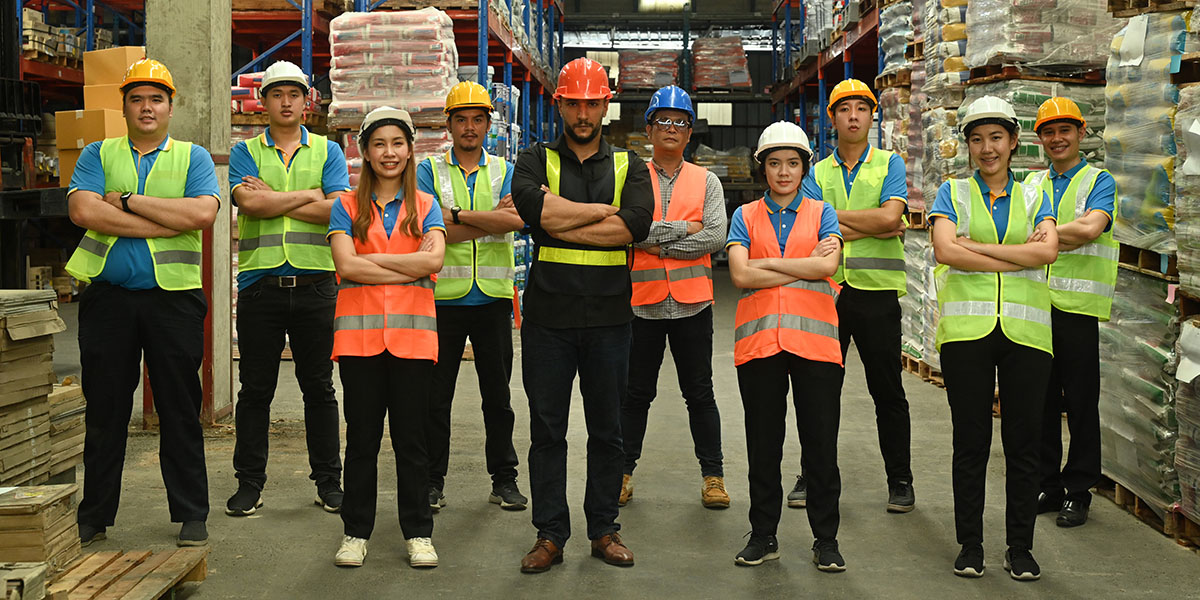 3. Nurture a Culture of Belonging From Day One
Engaged employees feel a strong sense of belonging. Building community and appreciating your employees for their unique contributions starts during the recruitment phase and continues through to their last day of employment.
According to the Harvard Business Review,
"High belonging was linked to a whopping 56% increase in job performance, a 50% drop in turnover risk, and a 75% reduction in sick days. For a 10,000-person company, this would result in annual savings of more than $52M."
But feelings of belonging don't happen by chance. A strong recruitment and onboarding process will help new hires feel connected to your organization, their colleagues, and the outcomes of their work.
4. Gratitude and Recognition Go a Long Way Toward Employee Engagement
Employees who feel undervalued and underappreciated are some of the quickest to disengage from their work. According to an MIT study, workers who feel like their efforts go unnoticed need to be paid almost twice as much money to stay as those who feel recognized and appreciated.
Your recognition and gratitude should be present from your first conversation with prospective employees. It's much easier to set a tone of appreciation from the start than it is to try to reactively change someone's feeling about how much they're valued down the line.
---
An Engaged Team Starts With Purpose-Driven Recruiting
There's no doubt about the benefits of having a highly engaged workforce. In addition to making work more enjoyable for everyone in the organization, it also increases retention, productivity, and revenue.
Here at WSI, we know how to build a highly engaged team from the ground up. With purpose-driven recruitment and a robust onboarding process, we'll assemble an engaged and driven team to succeed for you.