WSI (Workforce Strategies, Inc.), an award-winning staffing and recruiting firm, is growing to new heights by establishing its tenth branch in Madison Heights, MI. A February 2021 grand opening is anticipated and details will be available at www.wsitalent.com.
The Year of Big Milestones
February 2021 will mark twenty years of WSI providing staffing and recruitment services to job seekers and employers. Since opening our doors in 2001, our teams have been committed to empowering job seekers to live their best lives. Expanding WSI's footprint by opening a new office in Metro Detroit is an exciting way to kick off our twentieth year in business.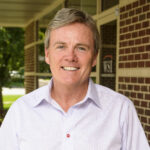 "It's amazing to look back on the growth we've had as a company," says WSI President/CEO, Jeff O'Brien. "Even a global pandemic couldn't stop us from providing extraordinary service to our employees, clients, and associates. We've built an incredible team at WSI, and it is our positivity and perseverance that will see us through as we continue to grow."
Motor City Moves
WSI will be staffing for a major global provider of quality assurance solutions and will have 200+ Quality Inspector roles to fill. Quality Inspectors will examine a variety of mechanisms on the new third-row Jeep Grand Cherokee and Jeep Grand Wagoneer automotive parts to ensure all standards are met. Jobs start at $14/hour.
We get it. There are staffing agencies on every block that promise to get you in and out with a new job you'll love. We know the common perception of the staffing industry, but we're here to tell you that they're not all the same. We invite you to experience the world of staffing, the WSI way.
What's Next?
We are currently recruiting a full internal team for our new Madison Heights office. A January 2021 grand opening is anticipated and will be updated at www.wsitalent.com. Are you or someone you know looking for a career in staffing? One thing is for sure, the world of staffing can be stressful and frustrating. But as much as it's challenging, it's just as rewarding – if not more. Check out our Madison Heights internal opportunities here.
See you soon, Madison Heights!
For more information about WSI, visit www.www.wsitalent.com and/or follow us on Facebook, Instagram, and YouTube.