---
The upper Midwest can be the last to get the memo for spring. Thankfully, we may have seen the last of the snow and can look towards the best time of the year, summer. But all of those things that make summer fun, like vacations and parties, cost money. If your kids are home from school for the summer, child care costs, as well as extra food costs, can get out of control very quickly as you're trying to work a 40-hour week. If the warmer months put a strain on your budget, there are a few ways to make some extra cash with side hustles.
If you're working for WSI, hopefully, you've got some extra overtime being offered by your assignment which can be very helpful for both you and your employer. The warmer months are a great time to be outside and to earn a little extra cash to pay off debt, save for a major purchase, or take a relaxing vacation with the family. Here are a few side hustles you can explore, or that may spark your imagination for a whole new way to earn extra cash this summer:
UPDATED: May 9th, 2023:
New ideas suggested by social media survey included:
Participate in paid research studies: Many universities, hospitals, and research institutions conduct paid research studies throughout the year. These studies usually involve filling out surveys, testing new products, or participating in clinical trials. You can find these opportunities on websites like ResearchMatch.org or ClinicalTrials.gov . Although not all studies are open to everyone, many are looking for a diverse range of participants.
Freelance services online: If you have a skill that can be offered online, you can make extra money by freelancing on websites such as Upwork, Fiverr, or Freelancer. Examples of freelance services you can offer include writing, graphic design, virtual assistance, social media management, and data entry. You can start with small projects and work your way up as you build your portfolio and reputation.
Start a small online business: There are many online platforms that allow you to start a small business with minimal investment. For instance, you can start a dropshipping business through websites like Shopify or Amazon. You can also consider selling your own digital products, such as e-books, courses, or printables, through platforms like Gumroad or Teachable. Starting an online business can be a great way to generate passive income and build a brand over time. You need a plan, a phone, and a good microphone.
Sports Referee – There are numerous sports and leagues throughout the area who are always on the hunt for umpires and referees. Most will offer free training for soccer, softball, baseball, and more. The best place to check for opportunities is local recreational league social media sites and calling rec league officials. Early spring is a great time to scout for these summer jobs. Many youth softball and baseball games can pay between $25 and $35 per game. It might be a great place to bring your kids out in the evenings to get exercise and play, as many facilities incorporate playground equipment. If you officiated three games a week, that could mean an extra four hundred dollars a month, enough for the family vacation!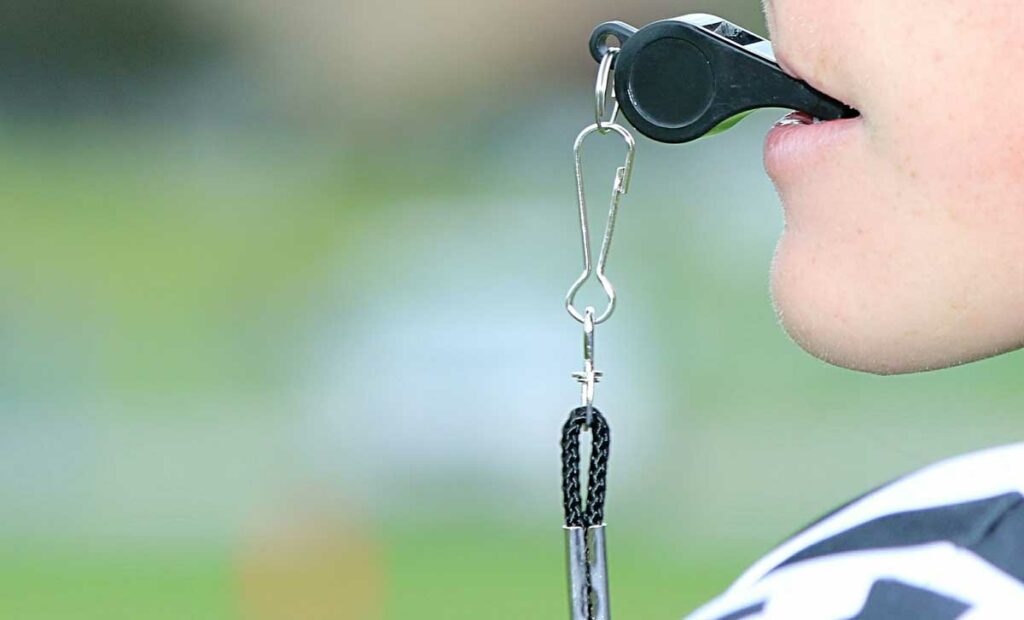 Mow Lawns – It's not the most glamorous gig, but it can be highly profitable as many mowers can earn more than $30 an hour with steady jobs. There will be some investment upfront on your part. Good lawnmowers that can handle the wear and tear of commercial use could cost several hundred dollars. But that cost could be covered in a week or two with steady clientele. Don't undercharge for your work! Maintenance, gas, and travel can be expensive costs associated with a lawn mowing business. Yard signs, Facebook, and flyers can be a great way to market to your neighborhood.
House Sitting – Dogs and Amazon deliveries…where would housesitters be without them? Housesitting is a fantastic side hustle as it gives homeowners a great relief to know that their home, mail, plants, and plants and animals are being cared for while they vacation or travel. The best thing you can do is start cheap, and get great reviews. To find clients, you can sign up with sites like HouseSitter.com, HouseSittersAmerica.com, and MindMyHouse.com.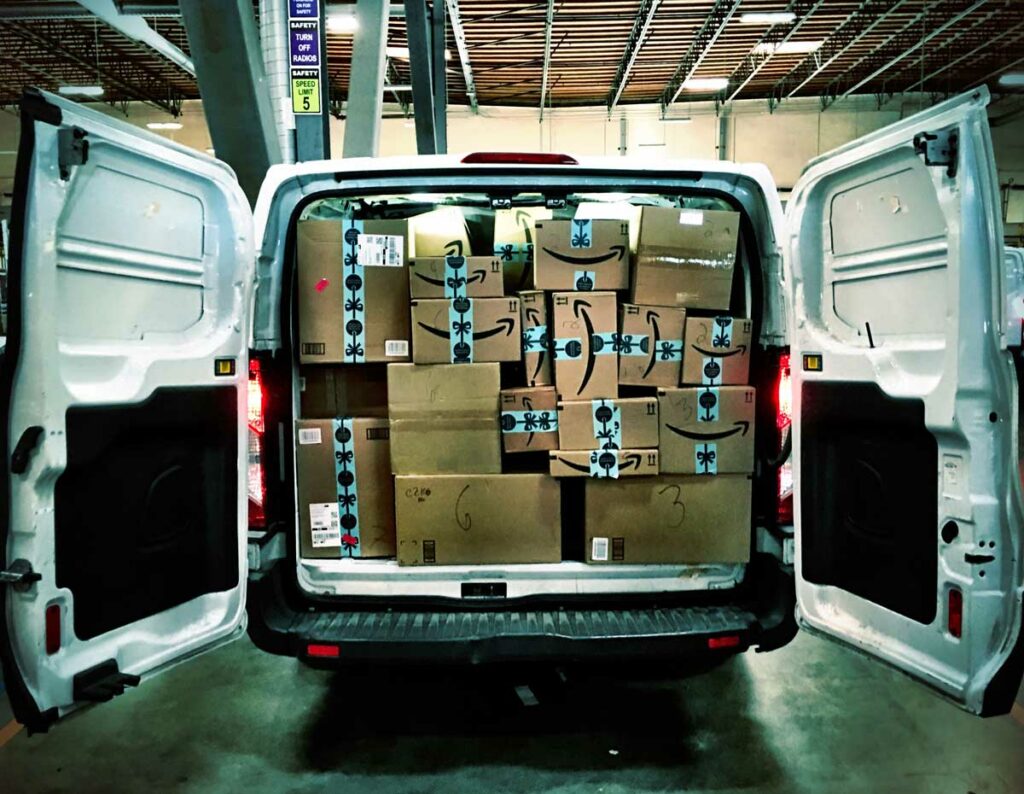 Amazon Delivery – A program called Amazon Flex pays people to deliver Amazon packages. Like most delivery jobs, you can set your own schedule and work as little or as much as you need. You can plan your week by reserving blocks in advance or picking them each day based on your availability. Driver delivery rates range from $18 to $25 an hour. Remember the Golden Rule: "Do unto others packages as you would have them do to yours."
Babysit – The demand for child care never ceases. If you have the ability to work by providing child care for a family, be it in their home or at a daycare or camp, it can be a great way to double your paycheck each week if you can work it on an off-shift from your regular job. Most babysitters are averaging between $13.50 and $16 an hour. With kids home from school all summer and child care centers struggling to find help, many parents are scrambling to find adults to watch their kids this summer. You may even want to offer a full-day, half-day, or weekend rate for repeat clients. Care.com or sittercity.com are reliable sources to find jobs babysitting.
Delivery – Shipt, DoorDash, InstaCart are all shopping and delivery services you can try. If you have a reliable delivery vehicle and a valid license, you're eligible to deliver groceries and shop for other people's purchases. The benefits of this are the flexibility and freedom. The downside is gas prices can cut into fees. Plus, these services allow their delivery drivers to be tipped for great customer service.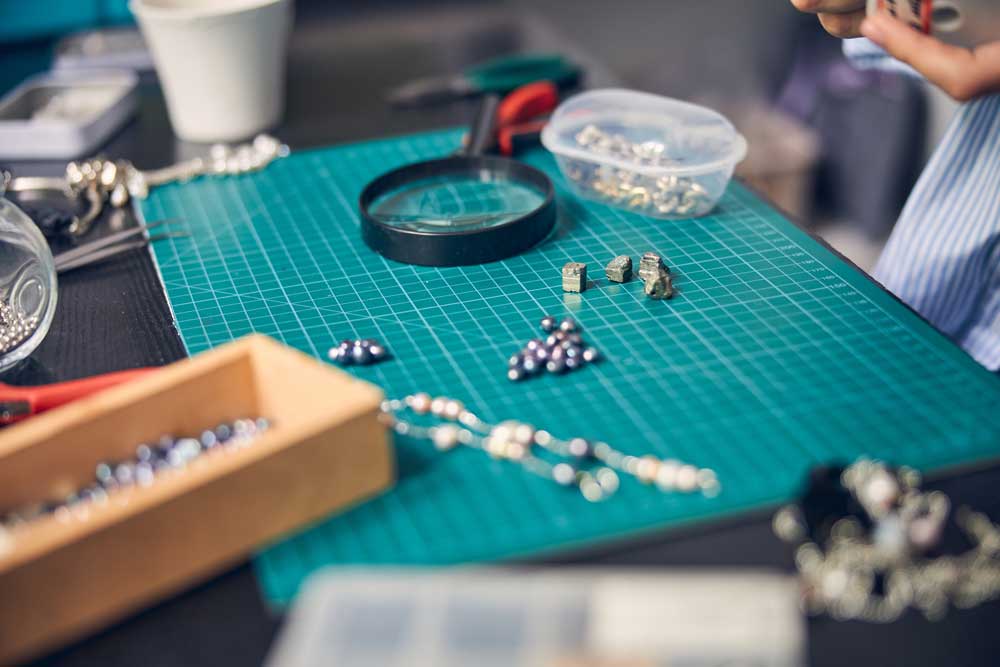 Create and Sell Homemade Goods – This one requires some groundwork but pays the most rewards in both personal satisfaction, pride, and extra money. Maybe you're great with yarn or painting the same thing over and over. Everyone has something they're passionate about. If you can, or have turned your passion into a tangible item, working a little each day to get a storefront on Shopify or Etsy is a side hustle that will reward you in many ways. You can also use Farmer's Markets to sell homemade food and craft goods. Here's some guidance to get started.
Purge the Clutter – A summer-long project could earn you extra income each week. We're all hanging onto lots of things we don't need. Decluttering your garage, home, or yard can open up your space and stuff your wallet. You can sell your stuff both offline and online. Use Facebook marketplace and eBay to sell your items. Learn how here. You can plan several garage sales throughout the summer. You can also resell thrift store items if you've got a flashy eye for style or can repurpose items, which could be a great long-term side hustle.
If you want to lounge away the summer, that is amazing! If you want to use the summer to grab a little extra cash, we hope any or all of these ideas create some motivation for you to earn what you need to have a little summer fun. Either way, enjoy the warmer temperatures coming our way.