To honor Black History Month, WSI is shining a spotlight on a locally-owned black business. We're proud to introduce to you Huey D's Goodies, led by CEO Demargeo White. From humble roots, Demargeo is working hard to achieve his dream. We had a chance to sit down and ask Demargeo some questions about his start, his cheesecakes, and the struggle the black small business owners face.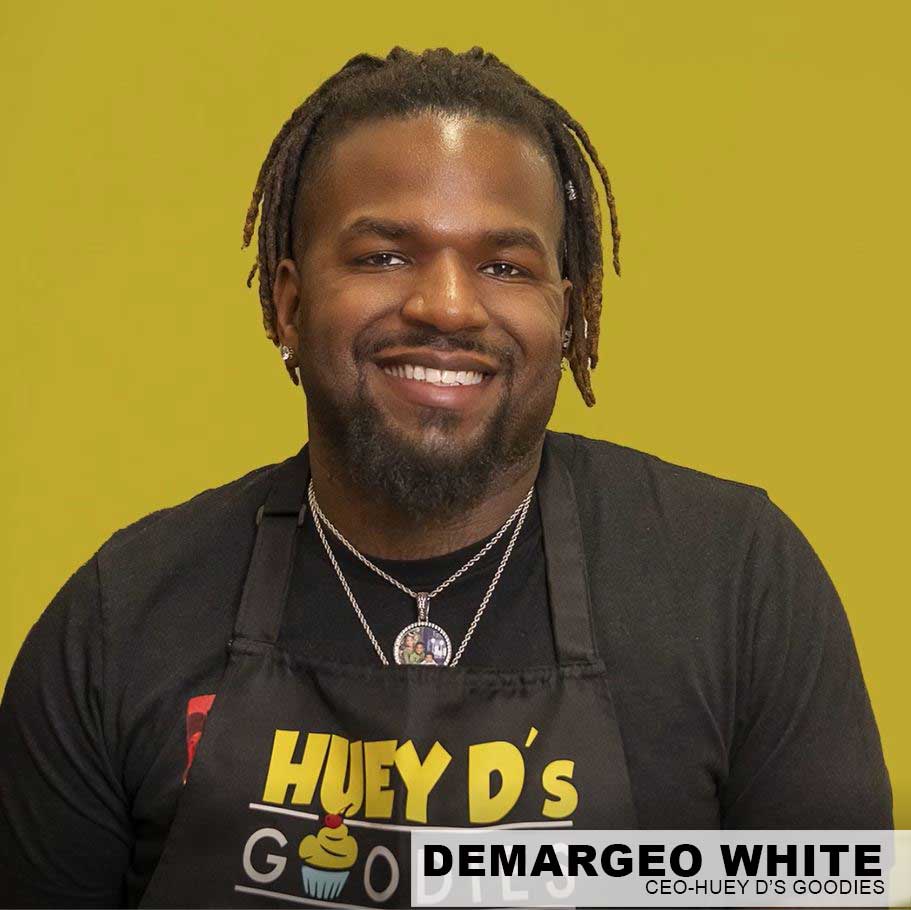 How Did Huey D's Goodies get started and where does the name come from?
What influenced me to start Huey D's I was in the food industry for ten years working under chefs, and feeling like I wasn't getting the recognition I deserved. So, when I moved back home from Grand Rapids, I ended up doing my own thing. I started off doing meal prep, desserts, and catering private dinners. But I found myself getting spread real real thin and buying a bunch of stuff I didn't need. So I sat down with my wife, and said I wanted to do something different. The reason I chose cheesecakes is because I was terrible at it. The name Huey D's Goodies come from our son, Houston. Before he was born, my wife named him Houston, and his nickname is Huey, and his middle name is Deandre. I chose 'Goodies" because I didn't want to put myself in a box. I've been in the food industry for the last twelve years and as the company grows, we're going to be introducing more products.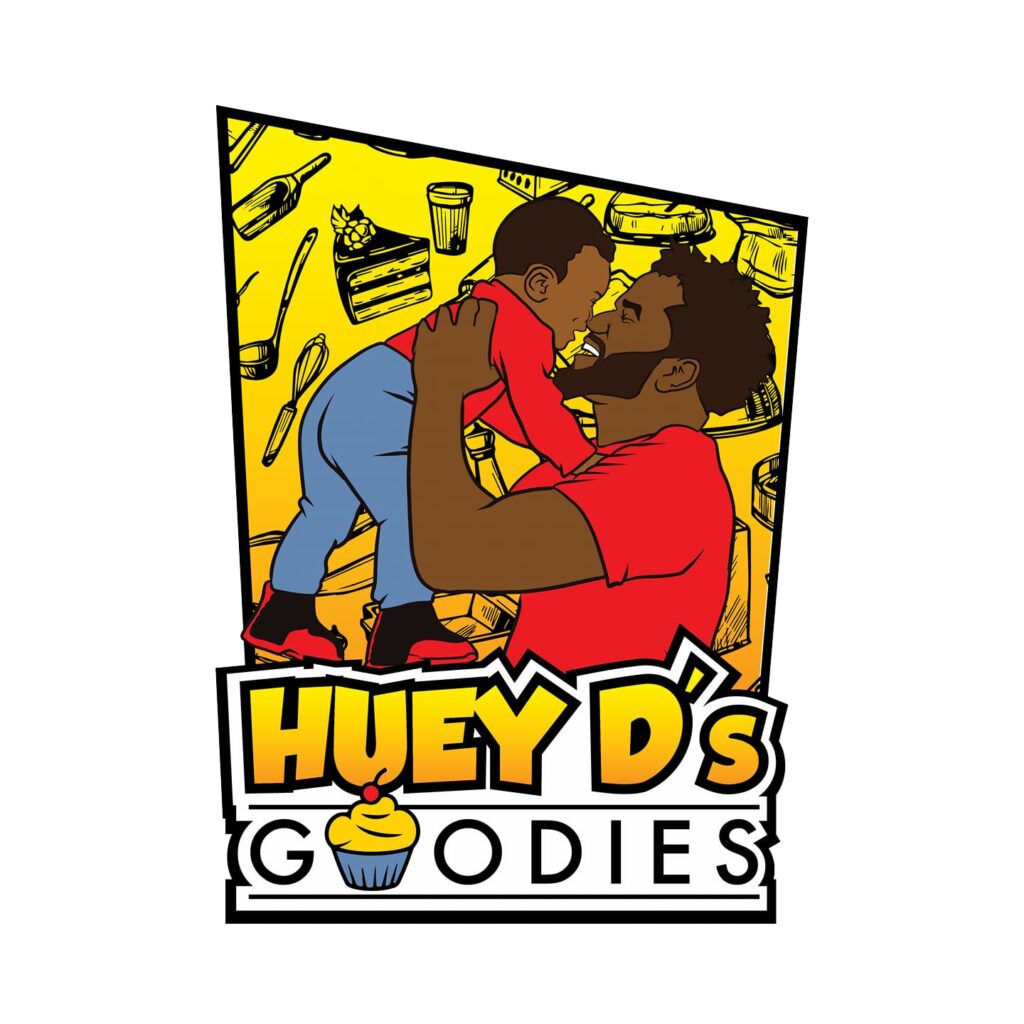 You said you were terrible at Cheesecakes at first. Somehow that's improved because your speciality now are those famous scrumptious cheesecakes. What makes a great cheesecake?
What makes the perfect cheesecake? It starts with love. If you're not cooking with love, then why are you cooking? One of my top sellers is Strawberry Crunch, a fan favorite. Cookies and Cream, Turtle… I think the Superman is making its way to the top. You can't get that flavor here, locally. I did my research and the closest you can get a Superman Cheesecake is Detroit. So, me doing it here, I am saving you two hours drive. You can get it right here in town.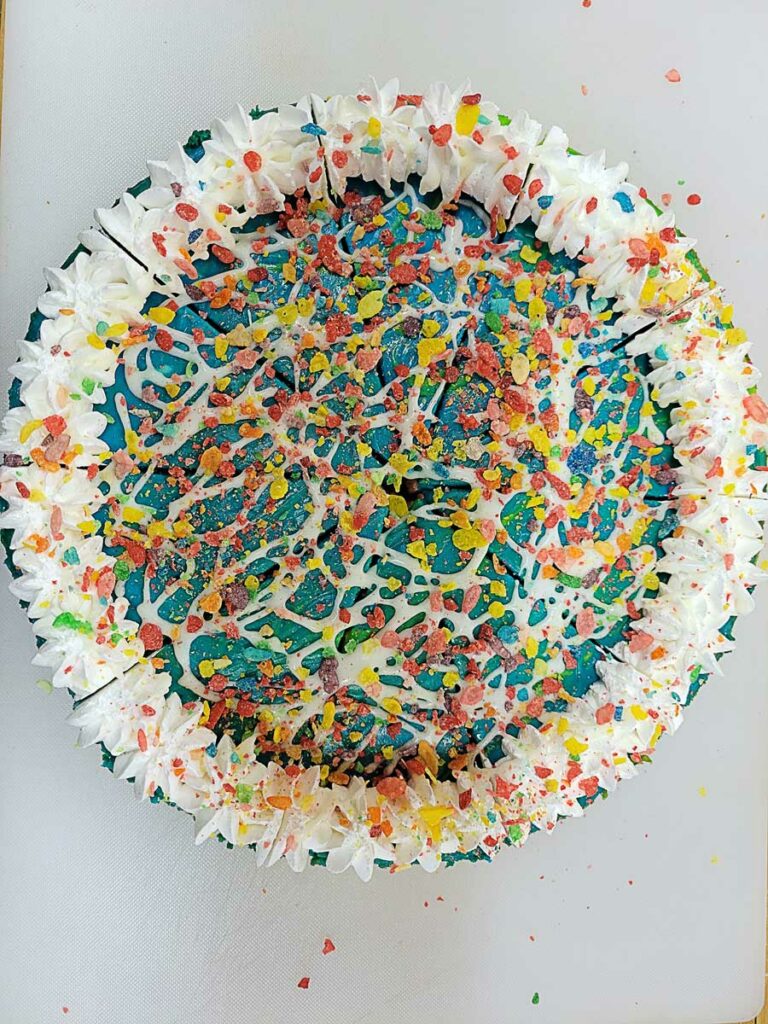 What do you hope people take away from Black History Month?
What I hope people take away from Black History Month is that our black excellence goes beyond slavery and goes beyond Black History Month. No shade to the people who came before us. We had black entrepreneurs to this day who are creating history. We bring more to the table than basketball and hip hop music. Our excellence goes way beyond that.
What are some of the other black-owned businesses in the area people should know about?
Some of the other black-owned businesses here in Kalamazoo? I'm going to be biased, because I'm in the food industry. There's Pop's Gut, Twine Urban Winery, Jarell McKinney, he does an awesome seafood boil. One of my associates, Sayber Cloud, she's from Muskegon. She does meal prep, home-cooked meals for families. There's a lot of hidden talent here in Kalamazoo if you know about it.
What are some of the struggles of owning a black-owned business that people might now be aware of?
Some of the challenges of being a black business owner: we don't have access to a lot of resources like funding, grants, mentorship. That's the area we don't have access to. I tell people, you have to get out here and network and ask questions to access those resources. That's the best advice I can give to black entrepreneurs. Network, get out and ask questions.
You're known for giving back to the community. What are some organizations Huey D's Goodies partners with?
Some of the organizations Huey D's work around town like Men of Purpose, which I'm actually a chairman of. We pretty much focus on mentoring young black men in the community to help them from boyhood to adulthood. Another non-profit we work with is Mothers of Hope. Whenever I have goodies to donate, I call up one of the members and ask if they mind taking them. Also Young Kings and Queens as well. I try to do my best giving back because I want to set an example for the rest of the community. Just because you're a business owner, in a certain position, you don't' ever want to look down on the little people. Never forget where you come from. I always want to give back.
If you could go back to the beginning just a few years back, what advice would you give yourself?
If I could go back in time and give myself advice in the beginning: definitely do your research. I kind of hopped in head-first. I took off pretty fast and crashed just as fast. As the months went on, I did my research, met with people, networked. I learned a lot along the way. But if I could go back, I'd say research. Look for, try to tap into some grants early on. It took me about a year early on to get my hands on some grants.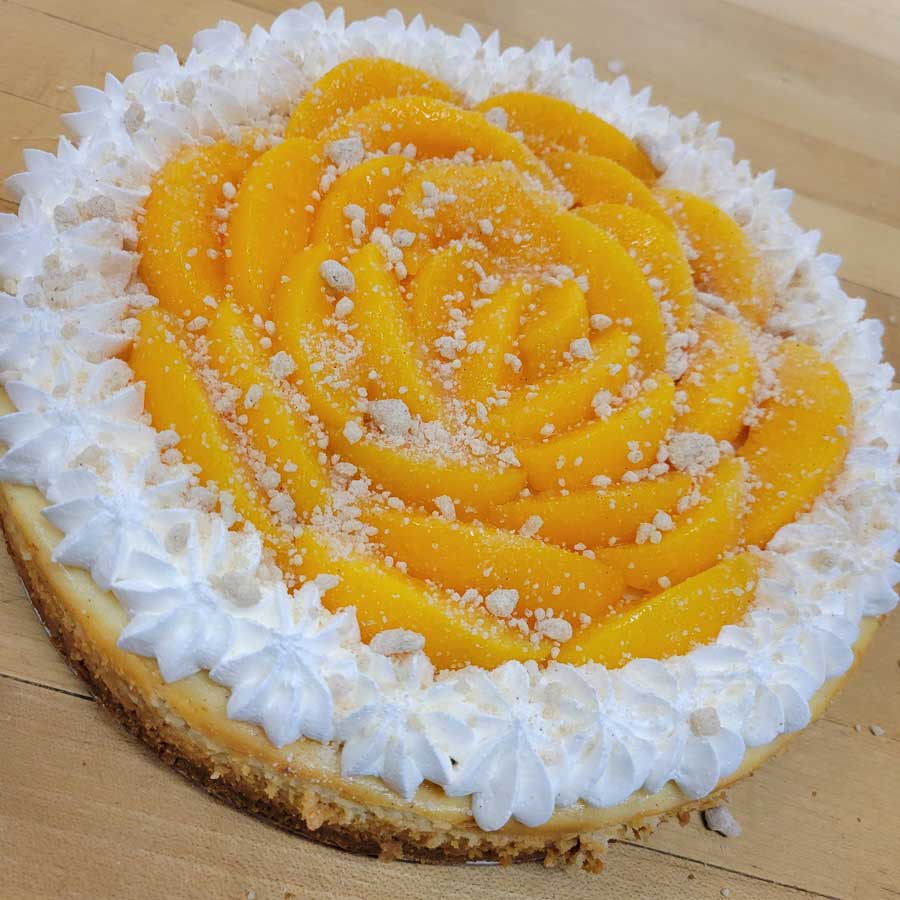 How do people find your delicious cheesecakes?
If you're looking to order a cheesecake from us, you can find us at our website, https://hueydsgoodies.net/, also on Facebook. The Harding's on 9th and Stadium in Kalamazoo sells our cheesecakes by the slice. You can download our app and order in the Google Play Store and order within minutes!