The first major accomplishment in a person's life is graduating from high school. But for some, not achieving that first milestone can lead to a difficult road for employment, income, and enjoying all that life has to offer. A report from the Michigan League for Public Policy shows more than one in eleven adults between ages of 25 and 44 in Michigan lack a high school diploma or GED. According to the Bureau of Labor Statistics, the median weekly earnings for adults aged 25 and over that lack a high school diploma is nearly 20% less than workers who have a diploma. Workers with no diploma also have a higher rate of unemployment — an estimated 8 percent, which is about twice the average for all workers.
WSI is celebrating the June graduations of three of our associates from the Battle Creek Public Schools Adult Education Program who work at our partner, DENSO Manufacturing, in Battle Creek.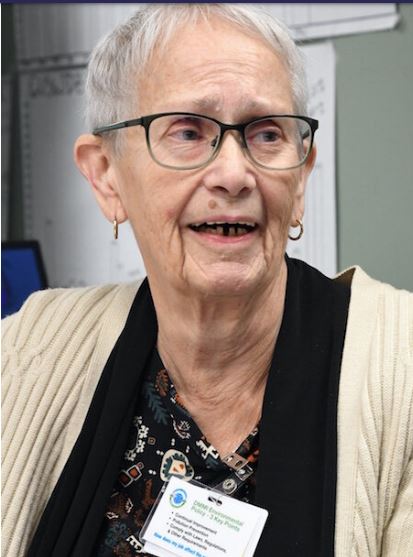 Carol Poole, 79, has been an instructor for the Battle Creek Adult Education Program since 2017, and has guided many students to obtain their GED. She sat down with WSI to talk about the program and the rewards it brings her, and those who walk across the stage to receive their diploma.
WSI: How many graduates did you have in your program this year?
Carol: It was our largest graduation class we've ever had over 30 graduates!
WSI: How do students enter the program for the Battle Creek Public Schools Adult Education Program?
Carol: It's an open program. Right now, it's mostly students from across Calhoun County. Our program runs through the summer. I teach Tuesdays at Denso 2-5.
WSI: How long have you been partnering with businesses in the Battle Creek area?
We started in March of 2019 at DENSO. We had a year under our belt before the pandemic. At that time, we had a large enough group so that I was there three days a week for three hours a day. It moved them along faster. The State of Michigan Adult Education Department came down and toured the program midway the onset of Covid, and were really impressed with what was going on. They talked to students, toured the plant, and supported the program.
WSI: Is there a consistent place where students are academically, or their education level from the time they quit high school?
Carol: They're all over the place. The results are pretty surprising. I have them come in and talk about goals and develop a learning plan. Because we're grant funded, we give a TABE Assessment. TABE is a diagnostic test used to determine a person's skill levels and aptitudes.
The GED is broken up into four parts. You have to score 145 on the GED Pretest in order to take the full GED test. I tell them why it's important and have them take all four parts of the readies (pre-test) before we settle on a learning plan. What I found out is that people are smarter than they think they are. Typically, they score high enough in the beginning on one or two tests. Some people WSI has referred to us have come in and taken their four readies and they're ready to take the test. They'll score close to what they need to pass the test. So we focus on those areas. I start with their area of strengths. People with high reading skills may not have high math skills, but because they have reading skills–the GED math has a lot of story problems–it will carry them through. We look at each component diagnostically.
Math prevents people from getting a GED. So we've spent a tremendous time taking that stuff apart, finding resources in different places, then doing a really good diagnostic picture of their math, and then going in and plugging those holes to make that bridge to get them through the math. So we're seeing much more success with the math in not causing them to be non-completers. It may take a little longer than other areas–depending, but we feel like we're making gains in that area.
We had a wonderful thing happen this last semester. There was a math instructor from Kellogg Community College who volunteered to come in and work with our students for an hour each day on Wednesdays and Mondays and did math classes for our students. I felt the students who got to take advantage of that, they took basic math from me, and then he bridged it with a vocabulary and how it was presented into college math…and they really grew in that situation. He'll be back next semester. That was really exciting for me and the students.
WSI: Is there a cap on the program, or are there challenges to getting people to participate in the program?
Carol: There's no cap on how many can participate. I do a lot of distance learning in manufacturing. They (the students) are tired. They're working a lot of time each week, plus overtime. To ask them to come sit and participate in a class is just not realistic. I do a lot after I get their assessment done to get them working towards the goal. Texting, calling, zooming—we do as much as we can at times that are appropriate for them when they're not tired…when they can think! That's helped a lot. This year, I think we've had a steadier rate of participation because we started doing orientation. We had 16 people sign up last week. Most of the time they stick with it, but a lot of times a challenge comes up like a child-care issue, working too many hours, or transportation. So we try to tailor it to their needs and not have them experience barriers to their education. Yes, they can get discouraged. I'm a GED Graduate myself, back in 1970. I went on to get an Associates Degree, then Western Michigan University for two teaching certificates, and then my masters degree in psychology. So, I tell them—"If I can do it, you can do it." I'm not any mental giant—I just wanted it.
WSI: What are some ways you keep those students who are discouraged or frustrated or who are having setbacks, what are some things you do to hold them accountable?
Carol: Like I said, I tell them up front that I'm a GED Graduate. I had four kids when I went back to school. I know how hard it is. If you want it bad enough, I want it bad enough for you. Communication is important. You have to talk to me about the barriers you face and we can try to fix it. There are people that think they want to do it, but the participation, the follow through, the attendance is not there. But the ones who want it will take advantage of everything you offer them. We try to nurture them through it. We show them the skill level—this is how we can do this together.
I really appreciate Ashley Wertz (WSI's Battle Creek Manager). We got together over a student that had some real tough learning problems. I'll never forget the day she came down to the spirit room and offered to help with reading. I've always treasured the relationship I've had with Ashley based on our interactions. She has the biggest heart for the students.
WSI: Talk about the rewards you feel? You've been helping many people get past one of the crucial steps to having a productive life.
Carol: There's no reward like it. I can't think of any high that you experience greater than knowing you have helped them. Graduates are always saying, "Thank you! Thank you!" I tell them, "Don't thank me, you did the hard work!" I just supported them. I feel very honored to be a part of this journey we're taking together. Because I do! I used to work with kids as a psychologist and thought nothing could top those triumphs. But this tops that. Being part of this program is so rewarding, especially right now at graduation. It's so exciting to see the look on their face and then when they come back and say, "I just wanted to get a job in a factory…but now I want to go to college." We're always here to help them, even in college.
WSI: What do you say to people who look at the program and think that it's too hard. Is there anything you can do to encourage them?
Carol:I think that happens, even with the ones who want it. We listen to their stories and try to nurture them. They get very open and talk about their history and life experience. We honor that and listen. We just take it one step at a time. I've always said we're the district's best hidden secret. Word of mouth and the more success we have, the more students are interested in it. Building on our success is the best advertising we can do.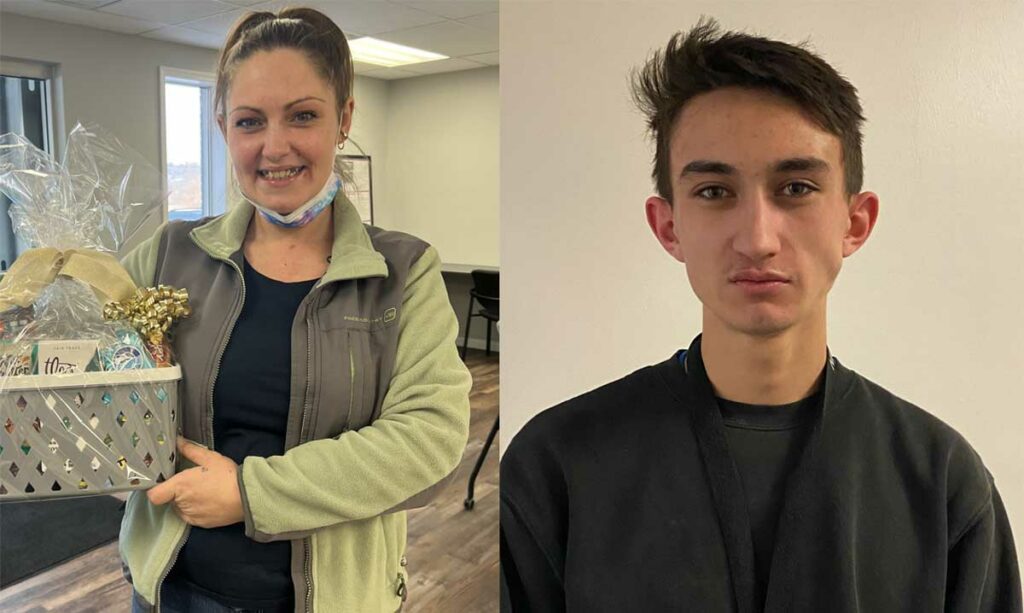 WSI would like to congratulate our 2022 graduates from DENSO Manufacturing, Amber Miller, Jimmy Cowles, and Shannon Densmore. For more information Battle Creek Public Schools Adult Education Program, click here.